Cyber Security Weekly Podcast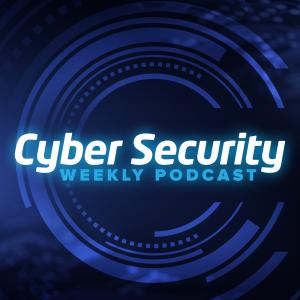 Episode 216 - The 3 C's of Cyber - Crisis, Culture & Compliance - Fortinet Series Ep3
August 31, 2020
In the final edition of this three part podcast series with Fortinet, we dive into Compliance, taking a focus on risk management for cyber risk and business risk. The discussion covers the cost of compliance, responsibility of compliance and benefits of compliance - as well as the risk of doing compliance poorly.
Joined by Cornelius Mare, Director of Security Solutions Fortinet ANZ and Glenn Maiden, Director FortiGuard Threat Intelligence, ANZ this continues a highly insightful discussion and directly relevant to the on-going management of enterprise crisis during the COVID-19 pandemic and its relationship and impacts on corporate culture and compliance frameworks.
Following the release of the Australian Cyber Security Strategy 2020, the implications of an emerging accreditation framework in and around the critical infrastructure supply chain means cyber related compliance programs will be ever more important and requiring the right skill and tool sets to meet these requirements with minimal cost and maximising business risk management.
This series explored crisis management and connections to culture and the renewed challenge of building a team in a remote workforce and bench-marking compliance, risk and regulations. Thanks to Fortinet for supporting this series.
Recorded between Sydney and Canberra, 24 August 2020, courtesy of Fortinet.
For more information on Fortinet visit www.fortinet.com
Episode 207 - The 3 C's of Cyber - Crisis, Culture & Compliance - Fortinet Series Ep1
Episode 210 - The 3 C's of Cyber - Crisis, Culture & Compliance - Fortinet Series Ep2
---