Cyber Security Weekly Podcast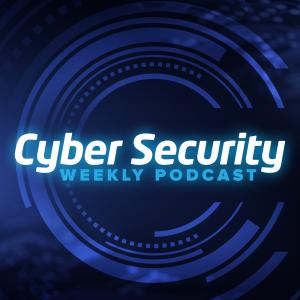 Episode 199 - National Security implications of COVID-19 - Prof John Blaxland & Jacinta Carroll - Australian National University
April 06, 2020
In this episode Chris Cubbage speaks with John Blaxland, Professor of International Security & Intelligence Studies, Strategic and Defence Studies Centre and Jacinta Carroll, Senior Research Fellow, Counter Terrorism and Social Cohesion, National Security College, each at the Australian National University.
We discuss the immediate national and regional security implications of how 2020 is panning out and open discussion around military, national security and civilian vulnerability, including in a cyber context.
This is a broad discussion around China's culpability of the novel coronavirus, COVID-19, how the propaganda battle is intensifying and the boutique nature of the Australian Defence Force – whilst we and other nations are focused on fighting a pandemic, what other fights may we yet need to face and how do we continue on a course of national resiliency, opportunities whilst managing risk across a range of domains and against a range of adversaries.
Recorded between Sydney and Canberra, 6 April 2020
Further Reading & Viewing:
A Geostrategic SWOT Analysis for Australia
VIDEO: "Defence and National Security After the Fire Emergency: A Way Forward"
Episode 198 - Early impacts & opportunity of COVID-19 on the Australian Cybersecurity sector - Michelle Price, CEO of AustCyber
Episode 197 - COVID-19 impact on Asia's technology sector, Canalys Update #1
Episode 190 - Space 2.0 and why Space is important to Australia - Interview with Professor Russell Boyce at the Global Space & Technology Conference 2020
Episode 147 - Pre-War Phase, Warfare & Cyber: Amongst Space, Air, Land, Sea, Time & Perception - Interview with Dr. Malcolm Davis, ASPI
---