Cyber Security Weekly Podcast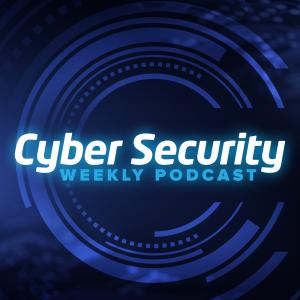 Episode 196 - How easy is it to access the Dark Web? ESET's Chief Security Evangelist accessed Ransomware as a Service within an hour
March 19, 2020
We interview Tony Anscombe, Chief Security Evangelist at ESET, based in San Francisco. Tony explains what's on the dark web – how easy is it to purchase ransomware as a service, set up a payment method and buy some data to send out a campaign. Tony took a fresh laptop, wiped his mind of his inherent knowledge and undertook to access the Dark Web as a novice. Taking just 40 minutes, Tony was able to engage a Ransomware as a Service, create a Bitcoin account and access campaign data which would have enabled either an internal attack or a nefarious phishing campaign.
The lesson learned is due to the ease this activity can be done, Enterprise need to ensure a layered (defence in depth) security approach. For more reading, access the following:
ESET blog www.welivesecurity.com
Whitepapers: ESET Deep Behavioral Inspection and Kr00k – CVE-2019-15126 (Wi-Fi vulnerability)
ESET® has been developing IT security software and services for businesses and consumers worldwide, with solutions ranging from endpoint and mobile security, to encryption and two-factor authentication. Backed by R&D centers worldwide, ESET became the first IT security company to earn 100 Virus Bulletin VB100 awards, identifying every single "in-the-wild" malware without interruption since 2003. For more information visit www.eset.com
Recorded 19 March 2020 (AEST) courtesy of ESET.
ESET Online Safety Tips during COVID-19
https://www.welivesecurity.com/2020/03/16/covid19-forced-workplace-exodus/
https://www.welivesecurity.com/2020/03/13/beware-scams-exploiting-coronavirus-fears/
https://www.welivesecurity.com/2020/03/19/work-home-improve-security-mfa/
PREVIOUS ESET EPISODE
Episode 152 - The Toll of TOLA - Australia's Amendment for Assistance and Access
RELATED DARK WEB EPISODES:
Episode 187 - INTERPOL CYBER CRIME OPERATIONS & IGCI SINGAPORE - Interview with Craig Jones, INTERPOL Director for Cybercrime
Episode 179 - Cybercrime Darkweb Markets, International Police Operations & Crypto-currencies #CSA2019
---