Linux Game Cast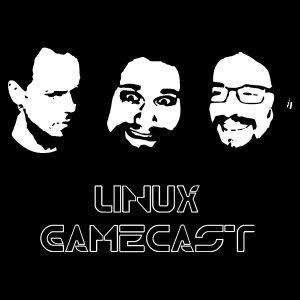 Latest Episodes

June 04, 2023
Heroic Game Launcher adds Epic DLC, SkateBIRD calls it done, NVIDIA learns to play nice with AMD chipsets, Entropy : Zero 2 gets a Linux build, and gaming on RISC-V with Box64.

May 28, 2023
Linux Game Jam 2023 is open for submissions! Steam pulls the plug on Dolphin EMU, AMD Radeon RX 7600 reviews are meh, Portal Reloaded is getting co-op, toon shaders for Neverwinter Nights, and driftin

May 21, 2023
1200p screens for your Steam Deck! AMD announces openSIL firmware, Codeweavers gets a new boss, Valve is getting sued, and vkd3d-proton outperforms Windows.

May 14, 2023
A one-click opt-in for the Steam Desktop (no scroll) Beta, problems with the A$U$ ROG Ally, Proton tosses a wrench into the Microsoft Activision deal, and YUZU gets a speed boost.

May 07, 2023
Steam wants more gameplay trailers! Discord is resetting usernames, EmuDeck gets a USB Wizard, a homebrew WiiU/3DS/2DS server and replacement, and 2v2 monster collecting RPG with Cassette Beasts.

April 30, 2023
The latest Steam beta comes with some big changes! Prices leak for the Asus ROG Ally, AMD announces the Z1 series CPUs, open-source Carmageddon, and why it's normal to game in your 50s.

April 24, 2023
Roblox intentionally disables support for WINE, Steam Decks arrive on shelves in Japan, NVIDIa slows production of the 4070, and Proton 8.0 adds support for 18 new games.

April 16, 2023
Steam limits user accounts for liking a review, NVIDIA 4070 is a pile of meh, Mangohud gets a retro button, leaked Microsoft handheld experiments, and Valve has shipped an estimated 3 million Steam De

April 09, 2023
Halo: The Master Chief Collection enables EAC support on Linux! Naughty Dog puts Steam Deck support at the bottom of their list, Intel Battlemage heads to TSMC, Everspace 2 drops Linux support, and re

April 02, 2023
Steam ends support for Windows! Proton Experimental fixes the Fall Guys, Dolphin EMU is headed to Steam, NVIDIA 4050 rumours, and Atari buys the game studio behind the 'System Shock' remake.