Linux Game Cast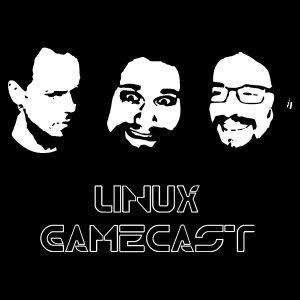 Latest Episodes

September 25, 2022
Proton Experimental enables nvapi for a gang of new games, GPD announces their Steam Deck competitor, Steam introduces real-time charts, NVIDIA 40 series priced for miners, and navigating the Epic Sto

September 19, 2022
EVGA nopes their GPU division, Steam improves their Vulkan capture, CS:GO gets a performance bump, and fully functional DualSense haptics on Linux. 

September 11, 2022
Valve opens Steam Deck service centers, 2K breaks Bioshock on Linux, Bethesda deploys official servers for Wolfenstein: Enemy Territory, AMD announces FSR 2.1, and the Intel Arc deathwatch continues.

September 04, 2022
SteamOS Holo sees a big jump in the latest Hardware Survey, AMD launches Ryzen 7000, Intel ARC speculation that makes sense, Half-Life 3 artwork surfaces, and a game for people who enjoy moving.

August 28, 2022
Wii U emulator Cemu goes open-source! A new Linux handheld based on the ODROID-N2+, Valve has an abundance of Steam Decks, Denuvo wants to crack down on Switch emulation, and a new Steam Mobile App th

August 21, 2022
Running the Nintendo Switch's Horizon OS on Linux, W4 plans to monetize Godot, Half-Life smashes its concurrent players record, and is Win32 the only stable ABI?

August 14, 2022
Axiom Verge 2 exits Epic Early Access! Steam gets crazy with Joy-Cons, simplifying id Software store listings, and NVIDIA releases a bunch of files that end in h. Then Blacken Slash faces, the ChairAQ

August 07, 2022
Proton Experimental adds initial support for HALO Infinite! Logitech announces a cloud-based gaming handheld, OBS Studio 28.0 is ready for testing, and Dennis Payne tells us about open-source game dev

July 31, 2022
All Steam Deck reservations ship by the end of this year! Cancelled open world space sim Limit Theory goes open-source, testing We Don't Go To Ravenholm on Linux, and Intel Arc Desktop GPUs are absolu

July 24, 2022
Epic releases Linux binaries for Unreal Engine 5, overclocking the Intel Arc A380, Valve warns customers about overheating Steam Decks, and Heroic Games Launcher adds support for GOG Cloud Saves. Spec