Linux Game Cast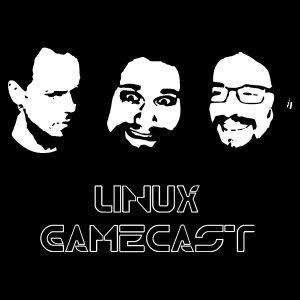 Latest Episodes

November 28, 2021
Jedi Knight: Dark Forces II gets an open-source reimplementation! Ubuntu release a guide for gaming on Linux, Wolfire Games loses their antitrust lawsuit against Valve, and slapping a coat of HD on Ne

November 21, 2021
Star Citizen enables EAC for Linux gamers, Steam adds 4K capture with PipeWire, NVIDIA open-sources their Image Scaling SDK, GTA Modders take Take-Two to court, and Streamlabs does a dumb. 

November 14, 2021
Steam Decks get delayed by two months, DLSS on Linux with Proton Experimental, SDL goes 3D, setting up OBS, and building a Steam Deck development kit with spare parts. 

November 07, 2021
Valve announces official support for BattleEye on Proton! Open Morrowind gets a fancy lighting system, Steam Deck virtual conference with AMD, and celebrating 9 years of Steam on Linux. 

October 31, 2021
Linux gamers report more bugs! Proton adds support for CEG DRM, gaming on the Raspberry Pi Zero 2, and 26 blockchain game companies want Steam to unban NFTs.

October 24, 2021
Valve launches Steam Deck verified! Half-Life 2 gets support for Vulkan and ultrawide monitors, Xwayland adds the Nvidia bits, the future of graphics with Zig, and Google wants to license zombie Stadi

October 17, 2021
Steam bans games built on blockchain tech, Lutris adds initial support for Epic Games, HTC announces the VIVE Flow, DOOM with check boxes, and a Twitter account full of Deck pics.

October 10, 2021
Valve rips open a Steam Deck! Twitch leaks reveal an unreleased Steam competitor, Valve Jupiter benchmarks, and SCUMM celebrates 20 years of being awesome.

October 03, 2021
The Steam Deck gets benched! Vermintide 2 developers share their thoughts on Proton powered EAC, Carmack unlocks the Oculus Go, Twitch is testing boosts, and Linus (not that one) prepares to Linux. 

September 26, 2021
Easy Anti-Cheat AND BattlEye launch for Linux! VR enabled SteamDecks, DOTA goes Vulkan only, Nvidia fixes a leaky D3D12, and a $60 capture card that doesn't suck.