Linux Game Cast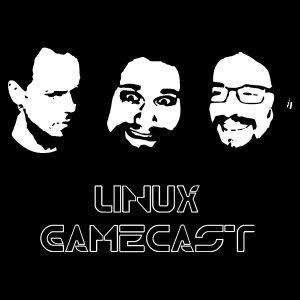 Latest Episodes

July 23, 2023
BattleBit's new anti-cheat supports Linux! Steam Decks with easily replaceable batteries, what really happened between Dolphin EMU and Nintendo, Denuvo doesn't affect performance

July 16, 2023
The 50 most-played demos during Steam Next Fest! Why Linux sucks on the desktop, RIP 4060Ti reviews, 3D Civilization in the browser, and the disappearance of classic video games.

July 09, 2023
Valve explains their AI policy, GE Proton adds support for Gears 5, Hollow Knight fan-made DLC, online Amiga gaming done right, 0AD on Risc V, and a PS1 game from 1996 gets a Linux port.

July 02, 2023
BIG updates for the open-source NVIDIA Vulkan driver, GDP releases a Steam Deck competitor with a physical keyboard, System76 announces

June 25, 2023
Intel nukes the ARC A770 LE, Steam Next Fest picks, SDL2 reaches EOL, new games added to Proton Experimental, and Discord opens a meme store. All this, plus your hate mail!

June 18, 2023
Big improvements for the Steam Desktop client, holograms at home with Tilt Five, a new $299 card from NVIDIA, and in-game ads come to American Truck Simulator.

June 11, 2023
Intel announces a $175 GPU, Steam adds 30-day price tracking, Payday 2 drops Linux support, playing Hollow Knight on ARM with FEX, and WTH is WDHS?

June 04, 2023
Heroic Game Launcher adds Epic DLC, SkateBIRD calls it done, NVIDIA learns to play nice with AMD chipsets, Entropy : Zero 2 gets a Linux build, and gaming on RISC-V with Box64.

May 28, 2023
Linux Game Jam 2023 is open for submissions! Steam pulls the plug on Dolphin EMU, AMD Radeon RX 7600 reviews are meh, Portal Reloaded is getting co-op, toon shaders for Neverwinter Nights, and driftin

May 21, 2023
1200p screens for your Steam Deck! AMD announces openSIL firmware, Codeweavers gets a new boss, Valve is getting sued, and vkd3d-proton outperforms Windows.