Just Fly Performance Podcast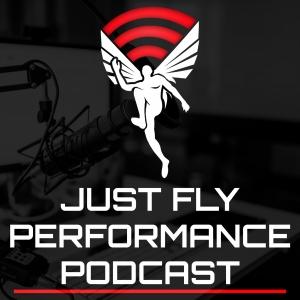 Latest Episodes

November 30, 2023
Chris Bramah and JB Morin discuss biomechanics, injury prevention, and factors influencing sprinting.

November 23, 2023
Sam Wuest goes into the ideas of movement quality, elasticity, stress, breathing, therapy, and more that can help us achieve better movement capabilities, later into life.

November 16, 2023
Alex Lee goes into aspects of long isometric holds on a physical and mental level, and how he incorporates them in his training programs.

November 09, 2023
Hunter Eisenhower and Mike Sullivan on key markers that highlight usable athletic force production, centering around altitude drops onto force plates.

November 02, 2023
Jeff Moyer and Mat Boul on how they assess and train clients using principles of neurological elements that can contribute to performance.

October 26, 2023
In this episode, Tyler Yearby goes into important topics that cross the worlds of motor learning and coaching in general and much more!

October 19, 2023
Alex Effer on how humans produce force in movement, how the internal and external rotation of joints creates effective motion, and more.

October 12, 2023
Aaron Cantor and Joel Smith discuss the key aspects of training the inner game of movement, through an exploratory and intuitive process.

October 05, 2023
Clifton Harski on how he looks at the human performance industry in light of movement + strength + conditioning, and not just the latter two.

September 28, 2023
Jarod Burton goes into a topic that he touched on in the last episode: the role of perception in building game speed and athletic ability.