Jesus The Pattern Son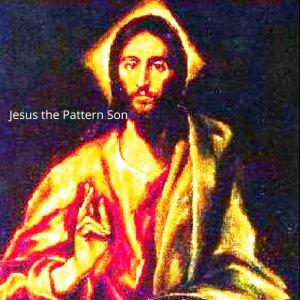 Latest Episodes

May 22, 2021
A clear re-teaching of the Feast of First Fruits and the Feast of Weeks. Let's just go through Leviticus 23 and cover the 7 feasts of the Lord, and the sabbath. We will find that there has been some confusion that First Fruits IS Shavuot/Pentecost.

May 21, 2021
Right where we first found out that we could become perfect, we are told how. Somehow, though, no one ever got around preaching about that. For some reason… or other?…. Ephesians 4:11&12 was always referenced as the primary was to become perfect.

December 09, 2020
Wow! This was a long time in coming, but it may be the most important episode. Preaching "death to self" or (surprise to me) more properly "The Crucified Life" as good news! Of utmost importance in terms of being saved, not losing your salvation,

July 18, 2020
We have heard many times: "That I may know Him….That if by any means, I might attain to the resurrection from the dead." Let us unpack the Scripture, relying on Wuest.  Going to the Greek does not change things; it helps us understand what was original...

July 15, 2020
And obvious truth: to be a son, there has to be a father. Another obvious truth: that we are children of God at all, depends upon the love of the Father. So how did we miss this in our discussions (so many years ago) about sonship?

June 03, 2020
A Clear idea of what a mature Son of God looks like. This answers "what about eschatology?" and "What about 7M?" Quick mention of Rev 12 and I Thessalonians 5. What does a Son of God look like? Like JESUS. See Acts 10:38.

May 29, 2020
Here is a brief history of what has been called the "Sam Fife Body of Christ Move of God." Not trying to call anyone out and not overlooking the blemishes. The point is to not replicate the mistakes made in the past.

May 27, 2020
Although probably many of the members of the "Sam Fife – Body of Christ- Move of God" do not know it, their doctrine and methods largely came from the Latter Rain, a movement started in North Battleford Saskatchewan in 1948.

April 11, 2020
Finishing out the "There is a Fine Line Between Sonship Doctrine and The 'I Will Ascend' Doctrine.  Substituting ourselves for the unique, begotten Son, Jesus who is the Lord God is over the line and into the "I will ascend" doctrine.

April 11, 2020
Continuing our thought, we talk about thinking one is better than others simply because one has accepted the sonship message. Let's keep the feast of unleavened bread. Let's remember, Jesus is the firstfruits. We are in Him because of God's grace,