Insomnia Coach® Podcast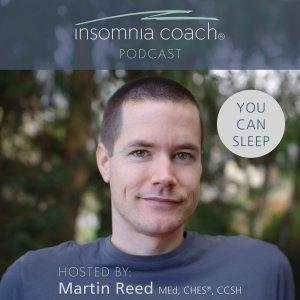 Latest Episodes

November 30, 2021
Night after night of wakefulness led Amy to a dark place where she saw no way out. She felt helpless and doomed to a life of insomnia. - Ironically, Amy became friends with someone else who was strugg

October 29, 2021
Jennifer's issues with sleep began 18 years ago when she started to wean her firstborn from breastfeeding. When Jennifer fell pregnant again, things got better — until it was time to wean her second c

September 29, 2021
In 2019, Jovana experienced a night of no sleep whatsoever but she was confident that she would get some sleep the following night. However, the next night was just the same — Jovana didn't get one mi

August 26, 2021
Cindy developed postpartum depression shortly after her daughter was born and was prescribed medication to help her sleep. The medication seemed to work at first but Cindy soon found that it wasn't he

July 28, 2021
Jake's sleep was severely disrupted when the COVID pandemic forced him to work from home. He soon found himself working at all hours and during weekends. When he took a vacation he found it really har

June 30, 2021
From a very young age, Celia would often try to control her sleep and often used medication to get her through her frequent bouts of insomnia. After the birth of her son and the emergence of the COVID

May 07, 2021
Chad experienced some sleepless nights during a stressful period at work but his sleep started to get back on track — until one completely sleepless night created an avalanche of anxiety and insomnia. Fortunately,

March 29, 2021
Pat decided to approach each day pretending that she'd had a good night of sleep. She went about her days as normal and pursued enjoyable and enriching daytime activities, independently of how she slept. She also stopped talking about insomnia. -

February 25, 2021
Like many of us, Hannah began experiencing sleep disruption during the COVID pandemic. When it became clear that lockdowns were likely to be extended, Hannah started to find it harder to fall asleep. Before long, she also found it hard to stay asleep,

January 14, 2021
Susie never had a great relationship with sleep — but dealing with her insomnia wasn't something that was high on her list of priorities. That all changed, however, when Susie went overseas and her sleeping pills seemed to suddenly stop working.