Innopsis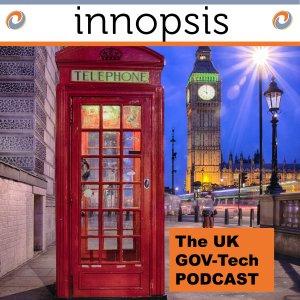 Latest Episodes

June 24, 2019
Across the Public Sector, the proposal to migrate services to the Internet is accepted. HSCN, in many respects, is technology agnostic with additional controls and service assurance that supports NHS drive to digital,

May 23, 2019
Patrick Clark from NHS-Digital and Matt Agar from BDUK, DCMS talk to Lynne Magennis about building out fibre to all NHS sites

May 02, 2019
Lynne Magennis talks to Clive Emmett about the benefits of Digital Connectivity

April 16, 2019
Find out about the latest in Networks for the Public Sector.     Public Sector information technology is changing fast and networks are no exception. The traditional Wide Area Network is fast becoming old hat and n...

April 04, 2019
The end of the Copper connection

March 20, 2019
Lynne Magennis talks to Arnab Dutt from the Federation of Small Business about Social Impact

March 06, 2019
A conversation with David Cornwell

February 20, 2019
Lynne Mangenis talks to Stephen Smith from Telefonica O2

February 06, 2019
Lynne Magennis talks to Craig Walden of Opus Group