Improv, Beat by Beat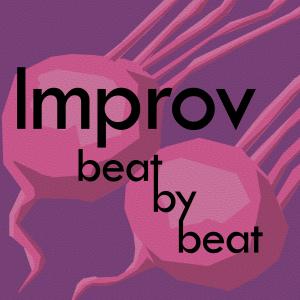 Latest Episodes

August 14, 2017
The Pattern Game is one of the fundamental Harold openings. It can seem intimidating at first, but once mastered it can be an effective, clean way of getting clear premises for your Harold. Featuring Achilles Stamatelaky, James Dwyer, Nicole Drespel,

July 31, 2017
The Invocation is an opening developed by Del Close for the Harold. In this episode, Will Hines and Achilles Stamatelaky convince me of the merits of The Invocation. Hosted by Curtis Retherford.

July 24, 2017
After a team gets a suggestion, they typically do an opening of some sort to generate the ideas they will explore within a Harold. This episode focuses a couple specific openings and on openings in general. Featuring Jessica Morgan, Jesse Lee,

July 18, 2017
The Harold is one of the fundamental longform improv structures, but it isn't easy, at least at first. But once it's mastered, it is a framework that gives an extraordinary amount of flexibility. This episode focuses on the Harold as a whole: subsequen...

July 03, 2017
The next several episodes will focus on the Harold, one piece at a time. This episode focuses on what happens before the Harold, either at the beginning of practice or right before a show: Warm Ups. Featuring interviews with Devin Ritchie,

June 27, 2017
Now that everyone in the scene has identified the game, it's time to have fun. This episode goes into the different approaches improvisors use when playing the game. Featuring interviews with Alex Dickson, Lydia Hensler, Sebastian Conelli,

June 18, 2017
Identifying and playing the game of a scene is the foundation of long-form improv: the improvisors must agree on what's fun about the scene before they can really explore that game. This episode explains the importance of two fundamental parts of game:...