Green Wisdom Health Podcast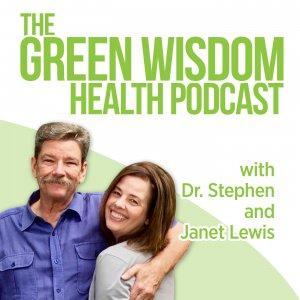 Hormone Weight Loss Nutrition System
December 18, 2022
In today's episode, Dr. Lewis discusses his new book all about how to optimize hormone levels that could be making it difficult for you to lose weight. This book is the perfect roadmap to start your new year off right with tips, meal plans, grocery lists, and supplement recommendations to help you achieve better health. You can also read the full book, Hormone Weight Loss Nutrition System, by clicking on this link here.
Products Mentioned in Today's Show
ProbioTrim – Contains healthy bacteria that has been shown to assist with healthy body composition by improving gut barrier function, supporting the reduction of body fat mass, and promoting less calorie consumption.*
Gluco Support with InSea2 – Features berberine, a naturally occurring plant alkaloid used for supporting healthy blood glucose levels, and InSea2®, a clinically studied blend of polyphenols derived from sustainably harvested, wildcrafted brown seaweed shown to support a healthy glycemic response to food.
---
Download Episode