The Great Shalom Podcast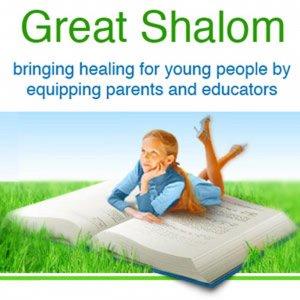 Latest Episodes

September 13, 2019
Attention Deficit Disorder and Pharmecuticals

September 05, 2019
We want to pray. We want answers. We have a hard time even having hope, let alone faith, that we will get the answers we want. Why is that? Perhaps it is because we do not know the will of God. why shouldn't God want your child to overcome a learning ...

August 22, 2019
We are re-running an episode on prayer from 2011. We talk about why and how you might pray in confidence. I realize we feel like begging, but when we know what God's will is, when God has declared healing in the Scripture,

August 17, 2019
In this series we establish beyond a shadow of a doubt that God wants you healed. Healing is talked about very directly in the Bible. God may not get all He wants. God wants everyone saved, but everyone does not get saved. Yet, it is very encouraging,

August 08, 2019
God wants you healed. Hear how. So often people just make up a story about God's capriciousness instead of inquiring about God's will or learning how to pray. We might not have it all right, but it is comforting to hear the Bible truth: God wants th...