The Great Shalom Podcast : Overcoming Learning Disabilities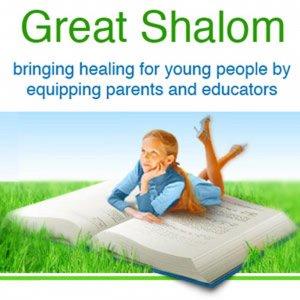 Latest Episodes

October 08, 2020
We make a big announcement about changes in branding. We hope to reach more people who need us. Our mission will remain to share faith, hope, and good ideas to overcome learning problems.

October 01, 2020
Explanation of how history is being rewritten and why. Necessary for a parent to know real history, how to detect the problem, and the options about what to do are obvious, once the true facts are uncovered.

September 24, 2020
Last in our series for our new homeschoolers: basic legal tips and system navigation tips to keep you out of trouble. We have given you the steps in order. Different states will differ, but if you sign up with the organizations we tell you,

September 17, 2020
There is a lot of talk about vaccines today. Some not reasonable. Some reasonable demonstrably suppressed. For now, let me make available to you a seasoned voice. It is a re-run from 2009. The voice is someone who was known as a world-class researcher,...

September 17, 2020
In our series for new homeschoolers, we cover the major philosophies behind the curricula in the public schools, addressing sexual and Marxist content. While we tend to assume school is not like it used to be,

September 03, 2020
Glen Schultz's book Kingdom Education c98 discusses how dramatically society has moved away from a Godly worldview and thus the necessity of an education that is founded on a Biblical worldview. Quoting from a wide variety of sources,

August 27, 2020
Continuing in our series on encouraging those educating their children at home, or newly supervising their children's education at home, we address the time challenges. To that end, I have offers some forms that should be very helpful. Unfortunately,

August 13, 2020
Continued encouragement for home education. But while we have been facing our problems, our siblings have been facing starvation. Making an ppeal for Kiteybi Light school on Homeschool 4 Pastor Ssebowa https://www.facebook.com/search/top/?

August 13, 2020
Third in our 4 part series, we encourage those who wish to homeschool, but wonder how. Even if you are not going to "homeschool," I give some great ideas on teaching: principles about learning that apply everywhere. If you are a parent,

August 04, 2020
A great resource, under-used: the book I was ordered to write! This will help you consider all the areas of your child's life that you need to teach into. Then, it helps you consider what methods and finally what kind of curricula you might want to use...