The Great Shalom Podcast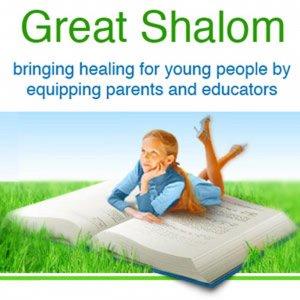 Latest Episodes

November 08, 2019
I am amazed at how much people want to teach against all that God has promised. People know that miraculous healing exists, but they spend hours and hours of Bible study dissuading people. What? You get arguments in most any church. Why?

October 31, 2019
An argument for hope, faith for improved cognitive function, overcoming learning disabilities, longevity

October 24, 2019
We all know we need to rest, right? Except those of us who went to grad school. Really, getting the right amount of sleep is vital to brain function. Don't let your kids watch movies during the night! Don't give them pop at bedtime! And,

October 17, 2019
Continuing in our series for the grandparent generation, but not leaving the children out, we talk about exercise. Once again, I'm going to rely on some recent scientific studies from Life Extension. For so long,

October 10, 2019
Supplements for Mature Adults to Retain Longevity and Cognitive Power

October 03, 2019
Intro on Wherre to Research and Source

September 13, 2019
Attention Deficit Disorder and Pharmecuticals

September 05, 2019
We want to pray. We want answers. We have a hard time even having hope, let alone faith, that we will get the answers we want. Why is that? Perhaps it is because we do not know the will of God. why shouldn't God want your child to overcome a learning ...