The Great Shalom Podcast : Overcoming Learning Disabilities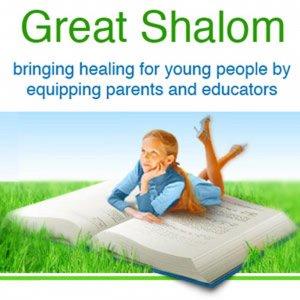 Latest Episodes

February 18, 2021
Obviously, we are in dangerous times. I share some of the dangerous times I faced as an educator. Then share the help that I found. So, this is a pointer to help for parents and teachers in these dangerous times.

February 12, 2021
Here are 7 quick keys to how to tell what is true. This is an important lesson for children diagnosed as "learning disabled" because although they are bright, they are spending so much time on decoding, they have a hard time with higher order reading c...

February 04, 2021
Every parent today has to help their children avoid porn, sex abuse and sex trafficking. Dani Johnson gave us great ideas. We must realize that children with LD often are targets and subject to sex abuse. - Dani Johnson,

January 28, 2021
Hear how we get success for our children who face challenges. Join our tribe. - The longer we live the more we realize that there are challenges in life. The trick is to find out how to overcome those challenges.

January 21, 2021
How might a parent prepare their children for success? Dani Johnson, millionaire, sales coach, and multi-level marketer, is also a mother. She took time out of her successful life to write a book on how to parent: Grooming the Next Generation for Succe...

January 14, 2021
will I say that only faith is necessary to get children's success? Surprisingly, we have discovered it is NOT "Think and Grow Rich" but rather think and then do and then get rich. So says Clement Stone, the great student of Napoleon Hill.

January 07, 2021
Dr. John Ensign, DO gives recos for preventing colds and flus. This was originally recorded in 2011, before the Wuhan virus outbreak. Still, you might find value in it. Bonus rerun, to go with current issue.

January 05, 2021
I just raise questions. I review common knowledge history and current events, and do some actual logical thinking, and come up with some things to ask about. Maybe you should consider these things, research these things, and come to your conclusions.

December 17, 2020
Here is a bonus episode, just to bless you. I know in hard times, an elder's blessing, from Scripture just might help.

December 17, 2020
Taking a lesson from Judah Macabee, and the story of Hanukah, we talk about just the right level of heroism needed. If we do not inculcate faith and work and stick-to-itiveness, our children will becoming disempowered wastlings.