The Great Shalom Podcast : Overcoming Learning Disabilities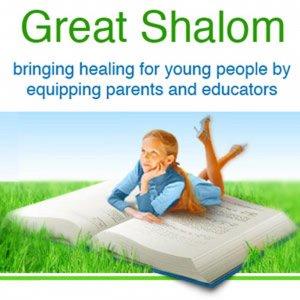 Latest Episodes

December 17, 2020
Here is a bonus episode, just to bless you. I know in hard times, an elder's blessing, from Scripture just might help.

December 17, 2020
Taking a lesson from Judah Macabee, and the story of Hanukah, we talk about just the right level of heroism needed. If we do not inculcate faith and work and stick-to-itiveness, our children will becoming disempowered wastlings.

December 10, 2020
We all want a good life for our children, but all too often we don't even define it. Sharon unpacks the ingredients, gets to the bottom of this, and makes it easy. Busts some myths along the way.

November 29, 2020
Lots and lots of quick ideas for having a merry month. Many are completely free and most are very inexpensive. You can make great memories, all the while have learning experiences that seem like play. Don't spend ALL your time on academics.

November 27, 2020
Just felt that I needed to go over the resources I offer, since many of you haven't heard of them yet. Starting with the book that started this broadcast, I give you a 360 birds' eye view of all your child's needs, to you can pick what to teach,

November 19, 2020
Wow! Can we be thankful this year? The Spirit moved me to thank God for the upheaval. I was surprised. In this episode I ask where the Thanksgiving decorations are. Time to bring them back. Overcome bad curricula at home.

November 05, 2020
We interviewed Dr. Carole Zuccone Ed.D from Houston about scotopic syndrome that Professor Helen Irlen discovered. It is now scientifically proven. It is inexpensive to screen for. It is easy to remediate. You will enjoy the interview. Gosh,

November 01, 2020
Dr. Lendell Braud, PhD in Pyschology, shares with us her method for helping children and teens overcome trauma. This is exceptional because she had data, over decades, of this actually working with the majority of her clients.

October 22, 2020
How this podcast is unique in overcoming learning problems: not weighed down by negative expectations, fitting into a failed system, or patting on the hand instead of finding solutions. It is faith based and science informed.

October 15, 2020
A counselor can do great harm as well as great good. Do not go down the tubes with the pervasive idea that as long as you are talking and paying, it is all good, because they have no more responsibility than to sit in the chair while you talk.