The Great Shalom Podcast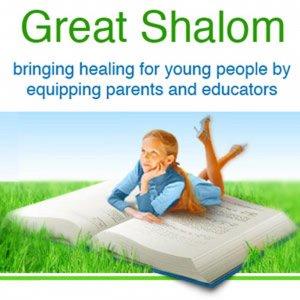 Latest Episodes

March 19, 2020
Finally, final words on the Wuhan Coronavirus, covid-19! Otherwise, some words on better breathing that really work for any time. Maybe of interest to mothers right now. Be safe. Turn your hearts to God. Be reasonable. Love and blessings.

March 12, 2020
Fresh revelation Purim is a hidden instruction for what to do in face of a pandemic: enforce the blessing. HA! Like a battle in middle earth, don't give up in face of a dismal war; rather keep fighting. Pick up your sword of the word; pick up your sh...

March 06, 2020
We continue in our series on Isaiah 53, unpacking the the Scripture says about healing. It applies to children, too. Notice, then, Isaiah 54 comes, also specifically mentioning children and grandchildren.

February 27, 2020
We unpack the Hebrew of Isaiah 53. Translated into theological language, we will discover that healing is in the atonement. This is great news.

February 20, 2020
God wants healing for you. God did not make this world fallen. Therefore, God did not make you sick. God did not even choose to let you get sick; God only chose to let Adam and Eve have authority on this earth. And you know what happened after that.

February 13, 2020
The Wuhan virus should be taken seriously. I discuss my previous skepticism about flu/virus scares. I relay some new asbout the Wuhan coronavirus that is NOT aired in American media. I end with some suggestions about how to proceed. Not surprisingly,

February 06, 2020
Around here we say we believe in healing and we will take it any way it comes. Betty and her grown daughter, Melanie, tell their stories of healing and transformation. They were going to the same church I was back in 2009 and all these miracles happen...

January 25, 2020
Ted Edwards, MD tells how forgiveness is a secret power for healing and health.

January 16, 2020
Maybe my most favorite cast of the past. We are all about encouraging you. Please be encouraged to have faith that God does want total well-being for your children. Whether you find a totally miraculous healing or miracle situation,