Geek News Central Podcast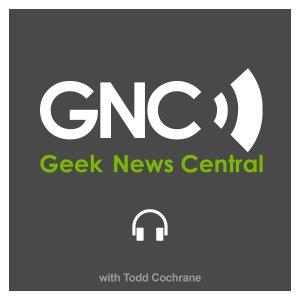 AI Adoption Concerns and Perceived Benefits Among US Workers #1672
May 25, 2023
A recent survey reveals that 79% of American workers harbor concerns about potential wage cuts due to AI integration in their workplaces, despite many also recognizing possible workload alleviation. The study by Checkr via Pollfish sampled 3,000 American workers from various generations and found that 74% fear losing their jobs to AI within two years. Nevertheless, a surprising 86% are willing to accept a pay reduction for a reduced workweek facilitated by AI. The attitudes towards AI reflect a mix of apprehension and anticipation, illuminating the complexities of AI adoption in the workplace. This is a summary from Business Insider. It should come as no surprise as people are starting to see the platform's power.
Subscribe to the Newsletter.
Join the Chat @ GeekNews.Chat
Email Todd or follow him on Facebook.
Like and Follow Geek News Central Facebook Page.
Geek Central Discord Channel

Download the Audio Show File
Support my Show Sponsor: 5 Best Godaddy Promo Codes

30% Off on GoDaddy Products & Services cjcgeek30

$4.99 GoDaddy coupon for a New or Transferred .com domain cjcgeek99

$1.99 a month Economy Hosting with a free domain name. Promo Code: cjcgeek1h

$2.99 a month Managed WordPress Hosting with free Domain name. Promo Code: cjcgeek1w

Support the show by becoming a Geek News Central Insider

Show Notes:
The post AI Adoption Concerns and Perceived Benefits Among US Workers #1672 appeared first on Geek News Central.
---
Download Episode