Geek News Central Podcast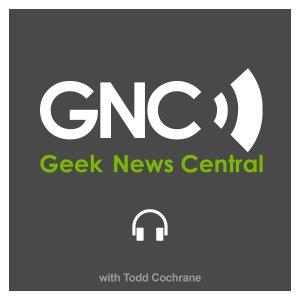 Student Scores Highest Grade with ChatGPT Assistance #1663
April 10, 2023
It was only a matter of time before this became widespread. Using the pseudonym "Tom," a Cardiff University student received the highest grade on an essay with the help of OpenAI's ChatGPT. The student adapted and tweaked content generated by the AI chatbot, resulting in a significant grade improvement compared to his non-AI-assisted essay. Cardiff University is now reviewing its academic integrity policies and aims to educate students on the proper use of AI in academic work. As I discussed in my podcast, universities must develop a new approach to essays.
Subscribe to the Newsletter.
Join the Chat @ GeekNews.Chat
Email Todd or follow him on Facebook.
Like and Follow Geek News Central Facebook Page.
Geek Central Discord Channel

Download the Audio Show File
Support my Show Sponsor: 5 Best Godaddy Promo Codes

30% Off on GoDaddy Products & Services cjcgeek30

$4.99 GoDaddy coupon for a New or Transferred .com domain cjcgeek99

$1.99 a month Economy Hosting with a free domain name. Promo Code: cjcgeek1h

$2.99 a month Managed WordPress Hosting with free Domain name. Promo Code: cjcgeek1w

Support the show by becoming a Geek News Central Insider

Show Notes:
The post Student Scores Highest Grade with ChatGPT Assistance #1663 appeared first on Geek News Central.
---
Download Episode