Geek News Central Podcast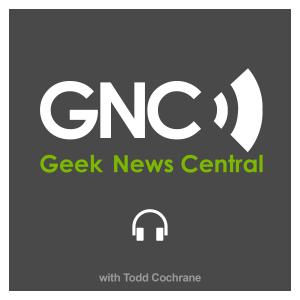 Stranded Astronauts Set to Return #1687
August 14, 2023
Lead Story:
The Geek News Central Podcast lead story, three American and two Russian astronauts stranded on the International Space Station (ISS) for almost a year are preparing to return to Earth. Their prolonged stay, six months beyond their scheduled mission, was due to damage to their original Soyuz MS-22 spacecraft, believed to be from a meteor strike. With the aid of a rescue craft, Soyuz MS-23, sent by the Russian space agency Roscosmos, the trio is slated to head home, marking a record stay for the American astronaut. We wish them a safe return from on the Soyuz spacecraft.
Subscribe to the Newsletter.
Join the Chat @ GeekNews.Chat
Email Todd or follow him on Facebook.
Like and Follow Geek News Central Facebook Page.

Download the Audio Show File
Support my Show Sponsor: 5 Best Godaddy Promo Codes

$0.01 GoDaddy coupon for a New domain name cjcfs3geek

$1.99 a month Economy Hosting with a free domain name. Promo Code: cjcgeek1h

$2.99 a month Managed WordPress Hosting with free Domain name. Promo Code: cjcgeek1w

Support the show by becoming a Geek News Central Insider

Top Stories:
Apple Could Soon Kill Off the Mac Pro
Rumors suggest Apple may discontinue the Mac Pro as the new M3 chips offer performance comparable to the Mac Pro in more mainstream models like the Mac Studio. The Mac Pro's days could be numbered.
Hackers Explore Ways to Misuse AI at DEFCON
Over 2,500 ethical hackers at DEFCON tested major AI models like GPT-3 for security flaws. This signals the tech industry is taking AI security seriously as generative AI becomes more prevalent.
Verizon 5G Upgrade Coming to Rural Areas
Verizon is upgrading nearly 40 million rural customers to faster 5G using the new C-band spectrum. This could provide a big speed boost to underserved rural areas.
Tesla's EV Range Estimates Revealed as Unrealistic
Tests show Tesla EV range estimates don't account for driving style, temperature, and other factors. This helps explain why many Tesla owners find their cars don't achieve advertised range.
Nvidia's Next-Gen GPUs Puzzle AMD
Nvidia may not release a high-end GPU equivalent to compete with AMD's latest offering. This could give AMD an edge in the GPU market.
iPhone 14 Battery Life Woes Threaten iPhone 15 Launch
Reports show iPhone 14 batteries degrade faster than iPhone 13. This could hurt the perception of the upcoming iPhone 15 if the issue persists.
New York Times Bans AI Vendors from Using Its Content
The New York Times has updated its terms to prohibit using articles, images, and data to train AI systems without permission. This poses problems for "absorb everything" AI models.
Hinge Hiring AI Executive for $398,000/Year
Dating app Hinge aims to be "AI-first" and is hiring a VP of AI for up to $398,000 annually. This could change matchmaking algorithms and recommendations.
Netflix Testing Cloud Gaming
Select Netflix subscribers in Canada and UK will test streaming games to TVs. If successful, this cloud gaming expansion could reach worldwide audiences.
Godaddy Sponsor Summary
Todd highlights great deals from longtime sponsor GoDaddy, a leading domain registrar, and web hosting provider. August promo codes offer significant savings like .com domains for 1 cent, Economy Hosting for $1.99/month, and Managed WordPress Hosting for $2.99/month – all with a free domain name. Plus, new users can get a free trial of GoDaddy Website Builder. Cochrane encourages listeners to use his promo codes to get significant savings, support the show, and help the host continue creating tech content.
<h3>Show Story Links:</h3>
The post Stranded Astronauts Set to Return #1687 appeared first on Geek News Central.
---
Download Episode