Geek News Central Podcast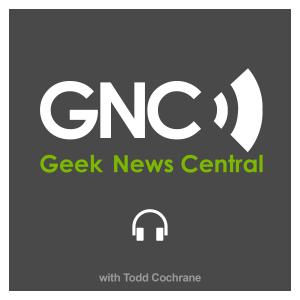 Google's Enhances Online Safety Tools #1686
August 07, 2023
Today's Lead Story: Google is introducing enhanced online safety and privacy tool. They've improved the "Results about you" tool, which alerts users when their personal contact info appears on Google Search, allowing for easy removal. They're also launching a SafeSearch blurring tool that hides explicit content by default in Search results. Furthermore, they've enhanced policies that let individuals remove their personal, explicit images from Google Search. All of these are welcome changes; while one person may consider something private, another may consider it the cost of doing business.
Top Story Summaries:
Google Improving Tools to Remove Personal Search Results
Google announced enhancements to allow users to request the removal of personal contact info and other sensitive results from search queries. This includes phone numbers, home addresses, and emails. Users can access the tool through their Google account or by visiting a specific URL. This gives people more control over their privacy and search results.
TV and Film Extras Fear AI Will Take Jobs
Extras are concerned that studios scan their faces and bodies to create AI-generated fake doubles. Production companies could replace many background actors with cheaper synthetic versions. As scripts and likenesses are studio-owned, writers may also compete with AI-written episodes based on past work.
PayPal Launches New US Dollar-Backed Stablecoin
PayPal launched a new cryptocurrency stablecoin called PYUSD. It is backed 1:1 by the US dollar, so $1 of PYUSD equals $1 USD. Users can buy, sell, hold, and transfer the coins within PayPal's system. Stablecoins attempt to provide the benefits of crypto with less volatility.
Microsoft Bringing AI Chat to Mobile Browsers
Microsoft is expanding its AI-powered chatbot Bing Chat access to mobile web browsers. After launching exclusively on Edge earlier this year, support is now coming to Chrome, Safari, and more. The chatbot aims to provide helpful searches and recommendations.
MrBeast's Burger Company Suing Him for $100 Million
MrBeast Burger, created in partnership with Virtual Dining Concepts, is suing YouTube star MrBeast for $100 million. MrBeast claims the burgers are poor quality, while the company alleges he failed to properly promote the brand as agreed. The lawsuit is in response to MrBeast's own recent suit against the company.
Tesla Executive Rumored as Next CEO Leaving Company
Zachary Kirkhorn, Tesla's Chief Financial Officer, is departing after 13 years. Kirkhorn was rumored to be a potential successor to CEO Elon Musk. Musk commonly moves executives between his companies, so Kirkhorn may end up at SpaceX or Twitter next.
YouTube Enabling 1080p Streaming on Desktop
YouTube is rolling out 1080p streaming options for desktop users on premium subscriptions. Previously only available on mobile and smart TVs, the enhanced 1080p promises improved quality with less compression. However, Android mobile still lacks 1080p support.
Amazon Launching First Internet Satellites
Amazon is preparing to launch its first two prototype internet satellites as part of Project Kuiper. The launch was initially planned on Vulcan Rockets but will now use Atlas V until Vulcan is ready later this year. Amazon aims to provide broadband worldwide through a network of over 3,000 satellites.
Cybercriminals in Vietnam Targeting Ransomware Attacks
Researchers discovered a new ransomware operation emerging out of Vietnam. The group uses cyberattacks to extort money from victims, primarily targeting English-speaking countries and enterprises in Vietnam. Vietnam has become a hub for various hacking collectives engaged in cybercrime.
Wrongful Arrest Lawsuit Blames Detroit Police Facial Recognition
Detroit police are facing another lawsuit alleging wrongful arrest due to flawed facial recognition recommendations from AI. A pregnant Black woman was falsely accused of robbery based on bad tech matches. Concerns persist over racial bias and unreliability in facial analysis tools used in policing.
GoDaddy Sponsor
GoDaddy has continuously sponsored the Geek News Central podcast for 17 years. Listeners can support the show by taking advantage of great deals offered by GoDaddy, available at geeknewscentral.com/godaddy. Current deals include domain names for just $0.99, discounted hosting plans, and one-month free trials for website builders. Savings start here.
Subscribe to the Newsletter.
Join the Chat @ GeekNews.Chat
Email Todd or follow him on Facebook.
Like and Follow Geek News Central Facebook Page.

Download the Audio Show File
Support my Show Sponsor: 5 Best Godaddy Promo Codes

$0.01 GoDaddy coupon for a New domain name cjcfs3geek

$1.99 a month Economy Hosting with a free domain name. Promo Code: cjcgeek1h

$2.99 a month Managed WordPress Hosting with free Domain name. Promo Code: cjcgeek1w

Support the show by becoming a Geek News Central Insider

Show Notes:
The post Google's Enhances Online Safety Tools #1686 appeared first on Geek News Central.
---
Download Episode