Geek News Central Podcast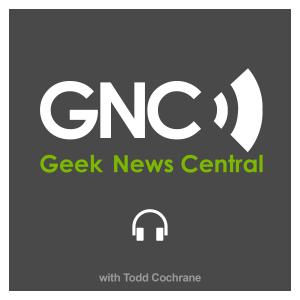 IRS Transitions to Paperless Tax Filing #1685
August 03, 2023
From 2024, US taxpayers will transition to a completely paperless tax filing system with the Internal Revenue Service (IRS). Expected to reach full paperless processing by 2025, this initiative will save 200 million sheets of paper annually and reduce tax processing times. Taxpayers will enjoy faster refunds and the convenience of digital document verification. By 2025, all mailed tax forms will be digitally converted and processed; by 2026, even non-tax documents will be processed paperlessly. The Inflation Reduction Act funding technology facilitates scanning millions of paper documents. In a shocking revelation, the government spends 40 million a year to store paper tax returns.
Broadcast TV Declines While Streaming and Social Media Grow
A new report revealed steep declines in traditional broadcast TV viewing in the UK, especially among older audiences. However, public broadcasts still dominate most watch lists. The research also showed teens and young adults spend an average of 1 hour daily on TikTok consuming short-form content. While broadcast TV falters, streaming services and social media continue to engage strongly. Commercial radio remains popular in its 50th year, though, and smart speakers and podcasts are also rising.
FCC Fines Massive Illegal Robocall Operation $300 Million
In the most significant action of its kind, the FCC moved to fine an illegal robocall operation $300 million for spamming 500 million phone numbers with over 5 billion prerecorded voice calls in just three months. The group violated spoofing and consent laws by faking caller ID information and contacting people on the Do Not Call list. The fine aims to curb the plague of unwanted robot calls.
Patreon Suffers System Issues, Reminding Builders Not to Rely on Third-Party Platforms
Recent problems with failed payments and erroneous transaction declines on Patreon caused many creators to lose subscribers. This demonstrates the risks of building a business on someone else's platform. Patreon blamed the issues on a payment systems glitch, but many users were negatively impacted.
That and many more stories on the show today.
Subscribe to the Newsletter.
Join the Chat @ GeekNews.Chat
Email Todd or follow him on Facebook.
Like and Follow Geek News Central Facebook Page.

Download the Audio Show File
Support my Show Sponsor: 5 Best Godaddy Promo Codes

$0.01 GoDaddy coupon for a New domain name cjcfs3geek

$1.99 a month Economy Hosting with a free domain name. Promo Code: cjcgeek1h

$2.99 a month Managed WordPress Hosting with free Domain name. Promo Code: cjcgeek1w

Support the show by becoming a Geek News Central Insider

Show Notes:
Midjourney Command: show an image of the decline of broadcast television and the rise of digital content.

Midjourney Command: show a massive data center with thousands of servers
The post IRS Transitions to Paperless Tax Filing #1685 appeared first on Geek News Central.
---
Download Episode