Geek News Central Podcast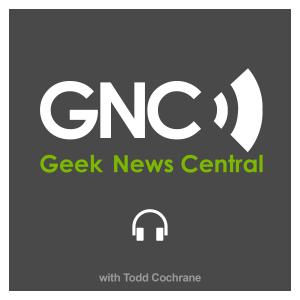 SEC Wanted Coinbase Crypto Delistings #1684
July 31, 2023
The SEC asked Coinbase to halt trading of all cryptocurrencies except bitcoin before suing them, indicating the agency wants to assert broader authority over crypto. Coinbase's CEO said complying would have effectively ended crypto trading in the US. The SEC's lawsuit identified 13 lightly-traded cryptos on Coinbase as securities, but their earlier request covered all 200+ tokens offered. This suggests the SEC views most cryptocurrencies as deposits under its regulatory purview, not just the 13 cited. However, ether was notably absent from the SEC's lawsuit against Coinbase and Binance. Crypto oversight has been a gray area between the SEC and CFTC. More SEC oversight would impose stricter compliance standards that could force crypto exchanges to halt operations. The implications for the wider crypto industry, if Coinbase agreed to only offer bitcoin trading, would be severe, likely requiring Congressional intervention.
AI Will Dramatically Impact Many Jobs
According to Cochrane, artificial intelligence is advancing rapidly and will dramatically transform white-collar jobs in the next 1-3 years. Knowledge workers need to start preparing now. The jobs most likely to survive will be big "thinkers" who come up with creative ideas and subject matter experts who can validate AI outputs. More routine "thunking" jobs like creating documents and spreadsheets will likely be automated.
Privacy and Security Breaches Abound
Several stories highlighted the prevalence of privacy and security breaches today. The FBI was using spyware from controversial firm NSO Group despite a US ban. Medicare patient records were breached in a hack of a healthcare contractor. Breaches like these show the constant challenges around protecting user data.
Space Discoveries Excite
On a more upbeat note, Queen guitarist Brian May helped NASA select an asteroid sampling site for its recent mission. May has a new book out about his passion for space science. Also, the Hubble telescope captured a stunning photo of the dense core of stars at the center of our Milky Way galaxy. These stories highlight exciting new space discoveries on the horizon.
Big Tech Dominance and Policy Shifts
Finally, Cochrane covered several stories about Big Tech's dominance and policy shifts. Amazon is exerting more control over apps on its Fire TV platform. Google made its privacy policy easier to find in search to address critics. And Twitter threatened to sue an anti-hate group for claims it allowed hateful content, trying to retain advertisers. These all demonstrate the immense power tech giants wield to set policies as they choose.
Those are some of the topics in the latest episode of the Geek News Central podcast covering many important tech stories and trends on his show.
Subscribe to the Newsletter.
Join the Chat @ GeekNews.Chat
Email Todd or follow him on Facebook.
Like and Follow Geek News Central Facebook Page.

Download the Audio Show File
Support my Show Sponsor: 5 Best Godaddy Promo Codes

$0.01 GoDaddy coupon for a New domain name cjcfs3geek

$1.99 a month Economy Hosting with a free domain name. Promo Code: cjcgeek1h

$2.99 a month Managed WordPress Hosting with free Domain name. Promo Code: cjcgeek1w

Support the show by becoming a Geek News Central Insider

Show Notes:
The post SEC Wanted Coinbase Crypto Delistings #1684 appeared first on Geek News Central.
---
Download Episode