Geek News Central Podcast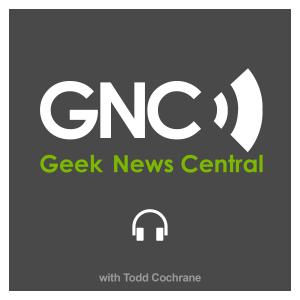 Twitter Rebrands as 'X' #1683
July 24, 2023
Twitter, now rebranded as "X", is set for a transformative journey under the leadership of Elon Musk and Linda Yaccarino. The new logo, a simple white "X" on a black background, has replaced the iconic blue bird. X aspires to be a futuristic platform, using AI to connect users in unimagined ways, focusing on audio, video, messaging, and payments/banking services, making it a global marketplace for ideas and opportunities. We all knew this was coming, but by the reaction of the online world, you would think it's something new.
I also cover Mark Anderson's thoughts on AI as lifelong partners for kids. I also touched on GPS earthquake detection, intelligent gadgets for seniors, new mobile features on Netflix, Windows 11 productivity tips, the return of Futurama, and Apple product news.
I asked listeners for feedback on the show's evolving album art that I have been generating with AI tools. I discuss a court ruling requiring Canadian ISPs to block pirated MLB live streams. I also talked about the Barbie movie's blockbuster opening weekend box office results, beating out Oppenheimer.
On the tech side, I covered a story about Google failing to get an AI wrongful termination lawsuit thrown out. I also mentioned AI being used to catch fare dodgers in subways. Shifting gears, I shared tips from PC World on travel gadgets, highlighting a Bluetooth device for airplane in-flight movies. I also found it amusing that Queen guitarist Brian May is releasing a 3D atlas of an asteroid.
On the legal front, I discussed Google owing $338 million for patent infringement related to Chromecast streaming. I asked listeners for feedback on recent show art, talked about our sponsor GoDaddy again, and reminded everyone to connect via email and social media—that and much more on today's show.
Subscribe to the Newsletter.
Join the Chat @ GeekNews.Chat
Email Todd or follow him on Facebook.
Like and Follow Geek News Central Facebook Page.

Download the Audio Show File
Support my Show Sponsor: 5 Best Godaddy Promo Codes

$0.01 GoDaddy coupon for a New domain name cjcfs3geek

$1.99 a month Economy Hosting with a free domain name. Promo Code: cjcgeek1h

$2.99 a month Managed WordPress Hosting with free Domain name. Promo Code: cjcgeek1w

Support the show by becoming a Geek News Central Insider

Show Notes:
The post Twitter Rebrands as 'X' #1683 appeared first on Geek News Central.
---
Download Episode