Geek News Central Podcast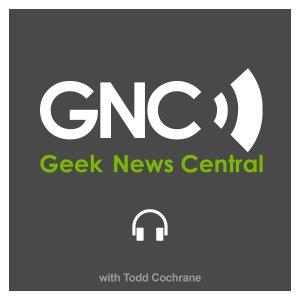 Latest Episodes

December 01, 2022
German-based Hive App shut down servers for security issues because it reportedly leaked user data like crazy. Instead of patching it on the fly, they shut the service down and left users hanging beca

November 28, 2022
Has Apple helped suppress the Chinese people and, in turn, helped the Chinese Government in recent crackdowns?

November 21, 2022
You can now support this show by the minute while using the fountain podcast app and its ability to stream Satoshi to the show at an amount you set by the minute.

November 17, 2022
I always complain about the Broadband cost I pay for not only my home internet but my office internet, which is insane. I am not alone; compared to other modern places

November 14, 2022
Based on preliminary reports, many people should be imprisoned for a very long time over the FTX's apparent Ponzi scheme, which allegedly lost 16 billion dollars in investors' crypto investments.

November 10, 2022
Apple has placed restrictions on Apple Airdrop in China to keep activists from openly sharing police brutality and political information against the Chinese Dictator. This is now the first time Apple

November 07, 2022
Starlink just ruined their service with Data Caps. Rural users once again get screwed! Saved from Broadband hell and now to be throttled after 1TB of monthly usage. Very pissed off that 1TB for a Fami

November 03, 2022
The media cannot get enough of Elon at the helm at Twitter with a bit of trolling and him moving fast to produce revenue. I share my thoughts on the new $8.00 fee for Twitter blue and all the expected

October 31, 2022
A new era has begun at Twitter, with Elon Musk taking control, delisting the company from the stock exchange, and at the very same time, letting the board of directors go. He very quickly started to m

October 13, 2022
Tonight we celebrate 18 years of podcasting and the journey thus far. Thank you for your long-term support of the show and those that have contributed to the show and supported our sponsors over the y