Geek News Central Podcast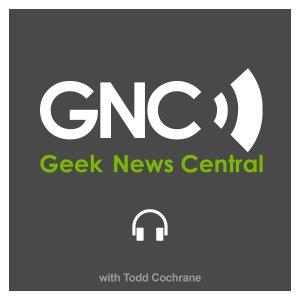 Latest Episodes

March 20, 2023
OpenAI CEO Sam Altman expressed concerns over the potential risks posed by language models, such as their use in disinformation campaigns or cyber-attacks.

March 16, 2023
The Hackneys, a couple with developmental disabilities, wonder whether an AI tool used by the Allegheny County Department of Human Services to predict childrens risk of harm led to removing their 8-m

March 13, 2023
So you have to wonder, after the federal government did a complete bailout of Silicon Valley Bank, will all banks in the future get this royal treatment,

March 02, 2023
Can you indeed be Anonymous Online? Well, a California court will decide if an anonymous Reddit poster will be outed

February 27, 2023
SpaceX is in a bind with the Starship launch running behind. They have had to launch "V2 Mini Satellites to help them increase their already over-sold capacity

February 23, 2023
Podcasts are coming to YouTube Music, but given Google's history in Podcasting of being on and off again, time will tell if they are serious this time.

February 16, 2023
Is Artificial Intelligence already dangerous? Based on an article that has been widely circulated, it sure is not healthy, in my opinion.

February 13, 2023
How is it that the White House can't explain Chinese balloons? We are one of the most powerful nations on earth, and these idiots shoot the balloons down over water or some god-forsaken remote area an

February 09, 2023
Google appears to have changed its mind and will not block all AI-generated content. But it appears they may qualify content, aka if you use AI to report sports scores and the like it will be ok, but

February 06, 2023
FTX wants the donations back that SBM gave to politicians and political action committees.