Fight For Yourself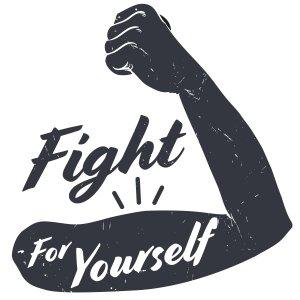 Latest Episodes

July 04, 2021
Getting to know yourself is no easy task when you operate from a place of negativity and shame. In this episode, we discuss a fresh approach to our relationship to

March 14, 2021
In this episode, I am celebrating a milestone one year of no drinking. I talk through why I chose to move out of old habits with this experiment, what

December 27, 2020
Are you tired of making a resolution that fizzles out in a few weeks? As we approach a new year, naturally our brains move towards what we would like to

November 21, 2020
Exploring the various ways to slow down and focus and the benefits of doing so.

March 15, 2020
Learning to fight for myself through grief has been a new and daunting challenge. Listen to my top 10 ways of getting through it.

March 31, 2019
No matter what changes you need to make, or how hard it may be, you are worth the effort.

March 10, 2019
There are lots of ways to accomplish your goals. Put your mind to work finding the right path for you.

February 24, 2019
Harness your power by focusing your energies towards achieving your goals!

December 20, 2018
After 40 episodes I reiterate that I am still fighting every day! Just keep going friends!

December 13, 2018
Are you a good listener? In this episode I explore the 3 levels of deep listening and how to use each of them.