eyeClarity Podcast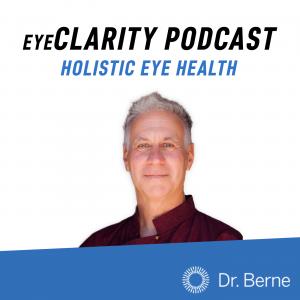 Latest Episodes

February 28, 2023
Today, I want to share this virtually session I had with someone who is struggling with Retina Coloboma and Myopia Reduction. Enjoy the show.

February 27, 2023
How often should you get an eye exam? There isn't a one size fits all approach here. I typically recommend that everyone goes at least once every two years, however depending on your age and general e

February 23, 2023
Here is another awesome Facebook Live I hosted recently. If you have questions you want answered, be sure to tune in to the next live or email them to me! Enjoy the show.

February 21, 2023
Today's show is a little different. I am talking about how I grew my digital brand and created this amazing online community. Enjoy the show.

February 20, 2023
I wanted to share this virtual session I held with a patient recently where we discussed her post cataract surgery troubles, along with several other eye issues she has been experiencing. Enjoy the sh

February 09, 2023
Here is a great interview with Jenna Hua who is the Founder and CEO of Million Marker, the only mail-in body toxicity test for BPA, phthalates, parabens, and other hormone-disrupting chemicals. Jenna

February 07, 2023
Here is a session where I worked with a mother with a 12 year old who had one year of vision therapy with another clinic, and she wants a second opinion because her child still has eye fatigue and eye

February 06, 2023
In this session, I work with a child who really struggles with her farsighted vision. I worked with the mother and child and then came up with a plan they will implement to help her out. It was a grea

February 02, 2023
In this podcast episode, I was interviewed by Holistic Vision Coach Claudia Muehlenweg. Claudia is a Natural Vision Improvement Coach and Founder & CEO of Holistic Vision. We had a great conversation

January 31, 2023
Here is a session I did with a patient who is struggling with Myopia. It's a great session where we work together to create a plan that works for her. I answer questions on the plus lens to blur and e