Be Calm on Ahway Island Bedtime Stories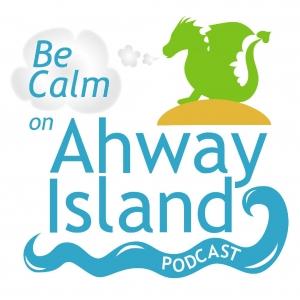 Latest Episodes

April 28, 2023
The construction crew is back for their second day of bridge building and they have another new friend to help them. Who is the newest member?

April 24, 2023
Sawyer, Summer, and Sidney Snapdragon hear the beautiful music of the garden and decide they want to sing!

April 21, 2023
Hana the hyena is out for a walk when she gets a case of the giggles before long all the animals in the sanctuary join in to laugh out loud.

April 17, 2023
Danny Dump Truck decides he wants to be called by his full name, Drevan.

April 14, 2023
James is so relieved to have his blanket back he wants to make a blanket for Dragon. All the kids love the idea and soon they are all busy with a thoughtful gift.

April 10, 2023
Tom and Katie take a tour of the library, and Tom learns an appreciation for design.

April 07, 2023
It's bedtime and Mia has a question for her mom. She wonders what love is and how she can share her love with others.

April 03, 2023
Phaedra Firefly is playing with her friends one evening when she has an unexpected encounter.

March 31, 2023
The construction crew has a new project. They are excited to be building a bridge with their new teammate a confident crane.

March 27, 2023
Elodie Envelope takes an exciting journey through the Ahway Island postal system!