Be Calm on Ahway Island Bedtime Stories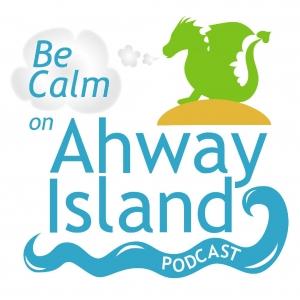 Latest Episodes

September 25, 2023
Sebastian Spider has a goal to jump higher than he ever has! Can he do it?

September 22, 2023
Waking up to a blanket of snow, Dragon feels eager to play and create another snow dragon. The kids and animals join Dragon in the day's snow fun!

September 18, 2023
Theresa sees some beautiful flowers in her neighbor's yard and thinks they would make a great gift for her mother, but Joe has a different idea.

September 15, 2023
James and Julia are a little worried. Tonight they will have a babysitter. Will they have fun?

September 11, 2023
Marnie Mail Truck is delivering something shiny today, and Sandy Seagull can't help getting involved!

September 08, 2023
Blanka the plush bunny is excited to be a surprise gift. The fluffy yellow stuffed animal wonders who she will meet.

September 04, 2023
Anton Acorn has sprouted and learns a new way that trees communicate.

September 01, 2023
Winfield the Wheelchair and Brian experience sensory delight as they share beautiful colors, scents, and sounds with Javier.

August 28, 2023
Zara Kitten wants to show Carlotta Corn Snake around the house, but Carlotta can't leave her tank.

August 25, 2023
Five fascinating fish explore the nighttime sea. What will they find tonight?