Courageous Conversations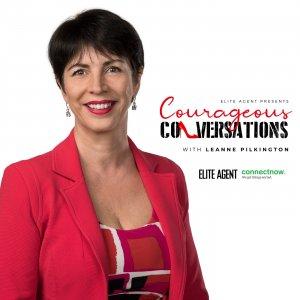 Courageous Conversations: Nicole Davidson on how to stop seeking external validation and start developing your emotional self
March 29, 2023
Navigating your way through life and in the process trying to find yourself, are some of the biggest challenges we all face.
Nicole Davidson knows this journey well, having spent many years travelling and working overseas as she sought a fulfilling life in every aspect.
In this episode of the Courageous Conversations podcast with Leanne Pilkington, Nicole talks about her journey of self-discovery and how walking 750km along the Camino de Santiago, led her to start her business Growth to Success, which is dedicated to helping individuals and businesses create purposeful lives. 
She talks about why people need to stop looking externally for validation and spend more time focusing on developing their emotional self.
Nicole also discusses why she likes to surround herself with people from different backgrounds and the reason she left social media.
"We choose where we use our gifts in this world. Real estate is the industry that people choose to use their gifts through. Not just as somewhere where you go to get a pay cheque or a commission. It's your life and your soul and your decision about where to spend your time. And we've got one life to live."  – Nicole Davidson
Some key highlights of this Courageous Conversation, hosted by Leanne Pilkington:
2:41 – Why when you're trying to grow as a person, you need to choose what part of you to leave behind.

3:20 – The key realisations Nicole made when she was young that helped shape her life for the better.

7:08 – Walking the Camino de Santiago and how it helped Nicole decide what she wanted in her life.

11:10 – How Nicole laid the foundations to help people grow.

13:44 – Why having a wide circle of people around you helps generate different ideas.

14:42 – Why you need to stop looking externally to find love and validation.

16:47 – Why Nicole left social media despite it being a helpful tool for her own business.

19:04 – Why people numb themselves with things like social media or alcohol instead of focusing on things that are good for them.

18:40 – How to stop looking externally for validation by getting curious.

Links mentioned
---
Download Episode