Courageous Conversations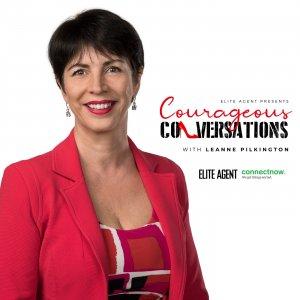 Courageous Conversations: Mike Green talks about passion and purpose and why you need something to drive you
August 11, 2023
The long-term leader, who was instrumental in expanding the brand around the world, was rapidly headed into a dark place and felt he had lost his passion and drive.
In this episode of the Courageous Conversations podcast with Leanne Pilkington, Mike talks about why he needed to get back to work and why retirement isn't for everyone.
He discusses why taking on a role at the coalface helped him improve as a leader, how to overcome self-doubt and why there are no time limits on leadership.
He also talks about how he is bringing the industry together through Real Estate Industry Partners (REIP) and using data to help agents take back control.
"You've got to have purpose and passion in your life. You can't get up in the morning with no real plan or nothing to do." – Mike Green.
Some key highlights of this Courageous Conversation, hosted by Leanne Pilkington:
5:03 – Exploring the drive: Why retirement is not an option for everyone, especially when the passion for real estate still burns.

7:55 – Achieving excellence: Tips on living a fulfilling life and reaching your full potential in the industry.

9:45 – Conquering new challenges: Strategies to overcome self-doubt as you embrace a fresh role in real estate.

14:10 – Leading with passion: Guidance on the optimal time to spend in leadership roles and why enthusiasm reigns supreme.

16:54 – Uniting the industry: The essential need for collaboration and putting differences aside for the collective benefit of all agents.

21:41 – Shaping the Future with REIP: Insight into how the Real Estate Institute of Australia is harnessing data to promote the industry and take control of the future.

---
Download Episode