The Calmbirth Conversation Podcast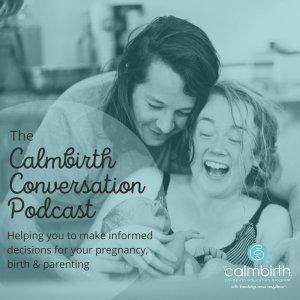 Latest Episodes

November 18, 2020
In this Episode, Karen chats with @melindawebb_healthpractitioner about the benefits of Chinese Medicine and acupuncture for pregnancy, labour and birth.

October 17, 2020
In this episode I chat with Professor Hannah Dahlen for Western Sydney University about the importance of choosing the best model of care and the right caregiver to support you with your wishes for your pregnancy and birth.

August 27, 2020
In this episode I Chat with Catherine Bell, a Birth Cartographer @birthmapping, about her book "The Birth Map".

July 30, 2020
Karen McClay and Sophie Carrol discuss pelvic discomfort during pregnancy and abdominal muscle separation and what you can do to recover after birth.

July 27, 2020
In this episode Karen chats with Sophie Carroll from Enlightened Physiotherapy, a women's health physio about caring for your pelvic floor during pregnancy.

May 30, 2020
Calmbirth® Director Karen McClay interviews Peter Jackson, the founder of Calmbirth® on where the organisation came from, where it is now and why we do what we do.

May 28, 2020
In this conversation, Karen chats with Melinda Webb, Doula, Dr of Chinese Medicine, and Calmbirth Educator, about Doulas', what their role is and how they support couples and families in labour and birth.

May 25, 2020
In this conversation Karen chat's with Janine O'Brien and Jo Hunter, both independent and privately practising Midwives in Sydney about the benefits of midwifery care and homebirth for pregnancy, labour & birth and postnatal care.