Buildings and Beyond – Steven Winter Associates, Inc.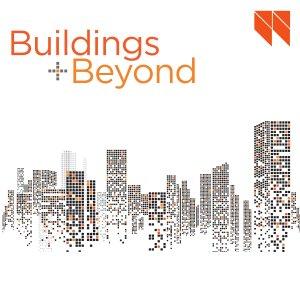 Venting About Ventilation, Heat Pumps, and Net Zero with the Buildings+Beyond Team
January 06, 2022
Sometimes it's good to vent. Well, if you ask a Passive House expert, it's always good to vent. So, that's exactly what we did for this episode.
Based on popular demand, the Buildings and Beyond team took a more informal approach to this month's episode and gathered for a roundtable discussion. With a mix of backgrounds and expertise, we came to the table with a different topic and shared our thoughts, findings, and of course, did some venting…
Here are the topics we discussed:
Kelly – Ventilation [3:05]

Robb – Electrifying domestic water heating [18:45]

Dylan – All-electric commercial kitchens [35:00]

Alex – Backup power generation in a zero-carbon world [49:45]

Episode Guests:

Robb Aldrich
Principle Mechanical Engineer

Kelly Westby
Director, Building Operations, Decarbonization, and Efficiency

Dylan Martello
Senior Building Systems Consultant

Alex Mirabile
Client Engagement Specialist
Episode Information & Resources
Kelly's Topic
Robb's Topic
Alex's Topic
Dylan's Topic
Episode Sponsor:
The Passive House Network is a national 501(c)3 nonprofit, that provides Passive House education to building professionals across the United States, and supports a community of knowledge-sharing, in collaboration with regional and international Passive House organizations.
Formerly known as the North American Passive House Network (NAPHN) – this past year, in 2021 – NAPHN became simply The Passive House Network, or PHN, with a focus on reinforcing the connections between regional and global capacities.
Find out more and register for your next Passive House training at www.PassiveHouseNewtork.org.
We Want to Hear From You!
Send your feedback and questions to podcast@swinter.com
About Buildings and Beyond
Buildings and Beyond is a production of Steven Winter Associates. We provide energy, green building, and accessibility consulting services to improve the built environment. For more information, visit www.swinter.com.
Hosts
Production Team
Heather Breslin | Alex Mirabile | Dylan Martello
Episode Transcript
Transcript coming soon!
The post Venting About Ventilation, Heat Pumps, and Net Zero with the Buildings+Beyond Team appeared first on Steven Winter Associates, Inc..
---
Download Episode