Buildings and Beyond – Steven Winter Associates, Inc.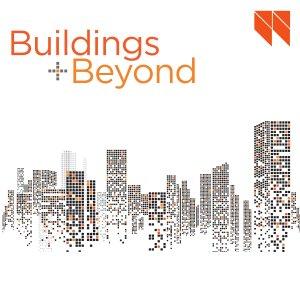 Healthy Buildings, Healthy Humans with Sarah Nugent
June 10, 2021
We think a lot about high-performance buildings – but what about the high-performance humans in those buildings?
As the future of office-dwelling is on everyone's mind, there are a lot of questions surrounding how buildings can help or hinder human health and wellbeing. Tenants may be wondering what questions to ask building owners and building owners may be curious about what steps to take and which of the various healthy building toolkits to employ.
In this episode, Kelly chats with Sarah, Sustainability Director at SWA, about the intersection of health, wellness, and sustainability – or the "triple bottom line" in buildings, and why projects need to take a proactive, holistic approach to all three.

Sarah Nugent, LEED AP, WELL AP

Sarah Nugent is a Sustainability Director at Steven Winter Associates on our Sustainable Building Services team. She oversees certification program management for commercial buildings, and helps guide project teams on green and high-performance building and site design strategies, cost-effective building system operation, and energy-saving maintenance practices. She has extensive project experience with LEED® Building Design + Construction, Interior Design + Construction, Neighborhood Development, and LEED for Cities and Communities Rating Systems, as well as the Collaborative for High-Performance Schools, the NYC SCA's Green School Guidelines, the IWBI's WELL® Building Standard and the Center for Active Design's Fitwel® Building Standard.
 
Episode Information & Resources

* 9 Foundations of Healthy Buildings – Harvard School of Public Health
* Blog: Finding Your Way – Third Party Assurances for Your Properties
* Blog: Leveraging LEED for New Construction Post-Covid
* Blog: The Great Indoors: Creating a Healthier and Safer Built Environment
* Podcast: Human Psychology and the Built Environment with Kristof Erwin
* Podcast: Healthy & Sustainable Building Materials with Charley Stevenson
* Podcast: Our Buildings, Our Health

We Want to Hear From You!
Send your feedback and questions to podcast@swinter.com

About Buildings and Beyond
Buildings and Beyond is a production of Steven Winter Associates. We provide energy, green building, and accessibility consulting services to improve the built environment. For more information, visit www.swinter.com.
Hosts
Robb Aldrich | Kelly Westby
Production Team
He...
---
Download Episode