Buildings and Beyond - Steven Winter Associates, Inc.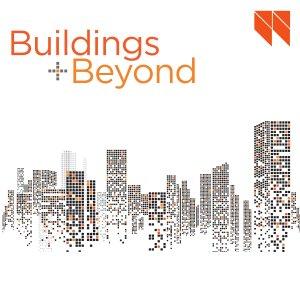 Universal Design and Accessibility in Mexico City with Luis Quintana
May 12, 2020
April was Fair Housing Month – a time to recognize the importance of equal access to housing. As we celebrate the milestones we have made, we are committed to furthering equal access for every person – regardless of race, gender, nationality, socio-economic status, disability, etc. On this month's Buildings + Beyond episode, we interview Luis Quintana to hear more about Universal Design and accessibility in Mexico City. We discuss who Universal Design is meant to help, and how Universal Design principles can allow equal access to buildings and products for everyone.
Episode Guest: Luis Quintana, Founder, Todo Accesible

In 2011, Luis Quintana founded Todo Accesible – a company that strives to eliminate the architectural and cultural barriers that exclude people with disabilities from fully integrating with the rest of society. Todo Accessible has worked with clients from a variety of sectors such as entertainment, culture, business, tourism, and more, to help them achieve the "A" distinction – meaning their space is accessible for everyone. This collaboration has resulted in the inclusion of people with disabilities throughout the Mexican Republic. Luis is an Ashoka fellow, as well as a member of Éntrale, an organization that integrates people with disabilities with different companies. Todo Accessible also has a corporate alliance with Cushman & Wakefield, allowing them to make a wide variety of companies and businesses accessible.
 
Episode Information & Resources
*Scroll down for episode transcript!

* Website: Todo Accesible
* USGBC: Inclusive Design Pilot by Todo Accessible and Steven Winter Associates, Inc.
* Article: USGBC breaks new ground with Inclusive Design pilot credit
* Article: How Sustainability Must Complement Accessibility in Buildings
* SWA Blog: Tech Notes: Universal Design v. Accessible Design
* Buildings + Beyond Podcast: Universal Design with Mary Jo Peterson

Upcoming Events and Conferences
Passive House 2020
A North American Passive House Network Event
PH2020 is going virtual! At this conference, you can learn from a diverse international array of leading Passive House professionals: the scientists, the architects & engineers, the certifiers & component manufacturers, and the building owners and developers. Click here to learn more and to register!
Don't miss sessions from Dylan Martello, Lauren Hildebrand, and others from SWA at this year's conference! Visit SWA's events page for more session details.
 
---
Download Episode