Buildings and Beyond - Steven Winter Associates, Inc.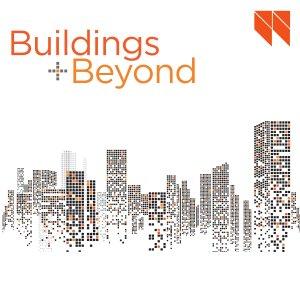 How Codes Get Made with Gayathri Vijayakumar
April 08, 2020
Curious about how building performance standards are decided upon?
The IECC, or "model code", establishes the minimum requirements for building energy efficiency by specifying the performance levels for the building envelope, mechanical systems, lighting systems, and service water heating systems in homes and commercial businesses. This model code is updated every three years, and within those three years there is a LOT of behind-the-scenes work going on to determine the changes for the next version. In this episode, we learn all about the long and lengthy code development process from SWA's own Gayathri Vijayakumar.

Episode Guest: Gayathri Vijayakumar, Director, Residential Energy Services, Steven Winter Associates, Inc. 

For 15 years, Gayathri Vijayakumar has specialized in evaluating residential and multifamily buildings with an emphasis on high-performance construction and renewable energy systems. Gayathri is a Director for Residential Energy Services at SWA, supporting team members on their energy efficiency, research, and product development projects. She also provides consulting to federal, state, and local agencies, codes, and programs to develop emerging standards and procedures that involve energy efficiency requirements.
Gayathri currently is a member of the ASHRAE 62.2 Multifamily Working Group, Chair of RESNET's Standards Development Committee, SDC300, and a voting member of ASHRAE's Residential Buildings Committee.
 
Episode Information & Resources
*Scroll down for episode transcript!
International Code Council (ICC) Code Development Process website
The Making of the 2021 International Energy Conservation Code (IECC) – written by Gayathri Vijayakumar
Testimony Videos from the Committee Action Hearing (April 2019, Albuquerque, NM):

* RE88 Video (Proposed change to R402.4 for air leakage testing under residential code)

Testimony Videos from the Public Comment Hearing (October 2019, Las Vegas):

* CE44 Video (Proposed change to commercial provisions to allow MF to use the R406 ERI Path)
* CE96 Video (Proposed change to C402. 5 for air leakage testing for MF under commercial code)
* CE97 Video (Proposed change to C402.5 for air leakage testing for non-MF under commercial code)

 
*While not mentioned during the podcast, Gayathri wanted to acknowledge Robby Schwarz, Reid Hart, Mike Moore, New Buildings Institute, the Energy Efficient Codes Coalition, the National Multifamily Housing Council, Ryan Meres, members from NY Department of State, and Joe Lstiburek, for their support and collaboration on many of the above proposals and at the hearings.
Upcoming Events and Conferences
Passive House 2020
A North American Passive House Network Event
PH2020 is going virtual!
---
Download Episode