Be-YOU-tiful Adaptive Warrior
Who Had Your Back…….
April 05, 2023
During Your Bounce Back?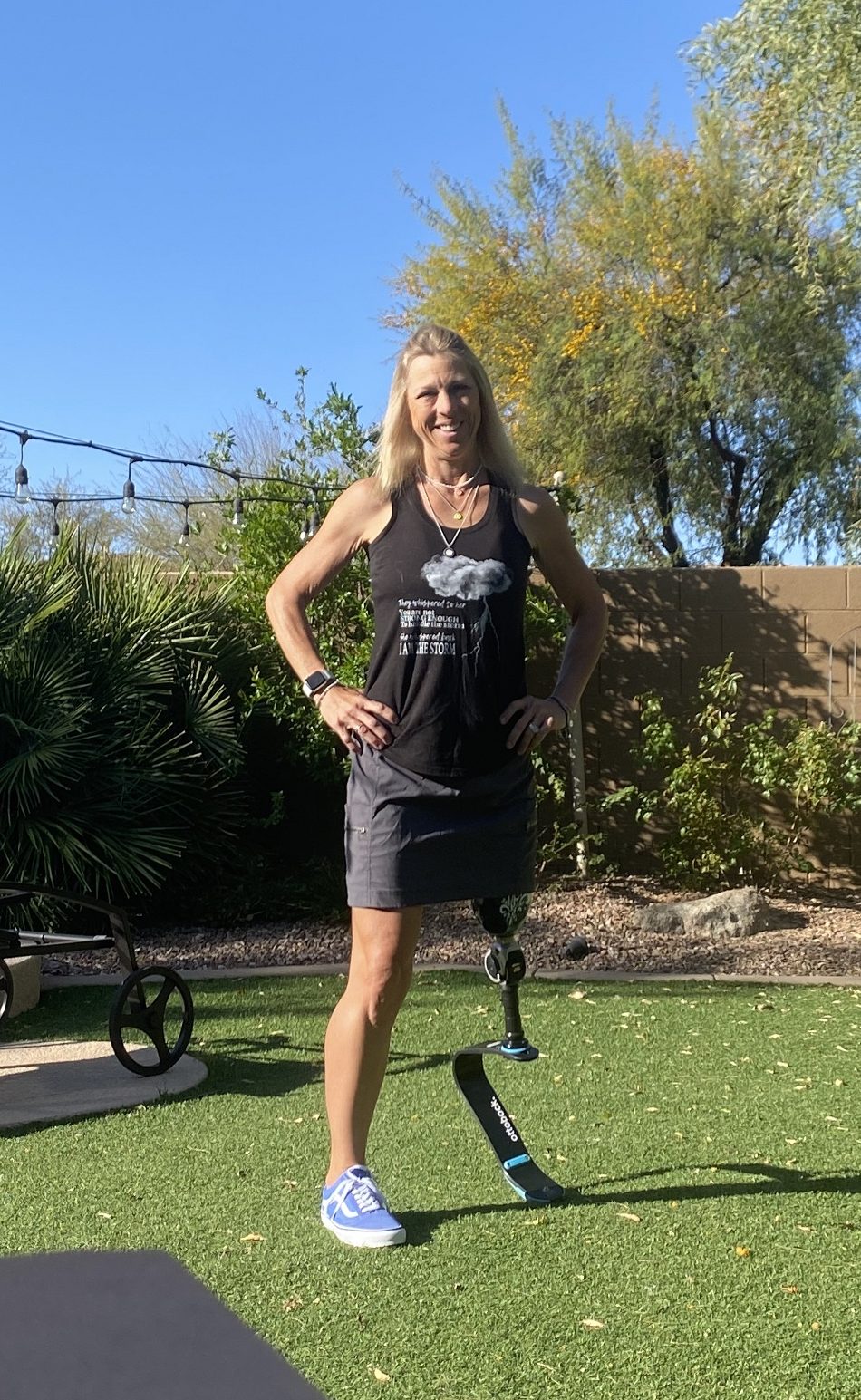 Me in my very bouncy running blade
April is Limb Loss/Limb Difference Month and I am excited to share with you several guest speakers throughout the month and into May, however, we had a major setback yesterday and will have to reschedule them for another week.
Turning my setback into a setup, I spent most of last night frustrated and upset that my plans, well-thought out but still botched, coming up with what I feel is a super start to this special month.
Our support groups, people, family, friends, and companion animals!
Yep, let's turn the tables and give thanks to those who were by our side, through thick and thin, through the good times, and the bad. Those that helped us laugh when we wanted to cry and held our hands when we were afraid.
Who was there to support you?
Who stood on the sidelines and cheered you on?
Who protected you?
Who visited when you felt alone?
These are the people (and maybe animals) who deserve our utmost gratitude and love. They saw us at our worst and lifted us up so we could shine.
Today I am grateful for the medical staff who helped me through, for my family back home, for the friends who checked in on me and brought my family dinners, and to my husband and 2 boys who were my biggest fans, strongest supporters, carrying me through hard times and bad news, to making me laugh until I cried. I wouldn't be where I am today without all of you! I am forever grateful for every note, call, meal, smile, appointment, taxi service, adjustment, joke, and hug you all supplied me with to get me through.
YOU are my heroes!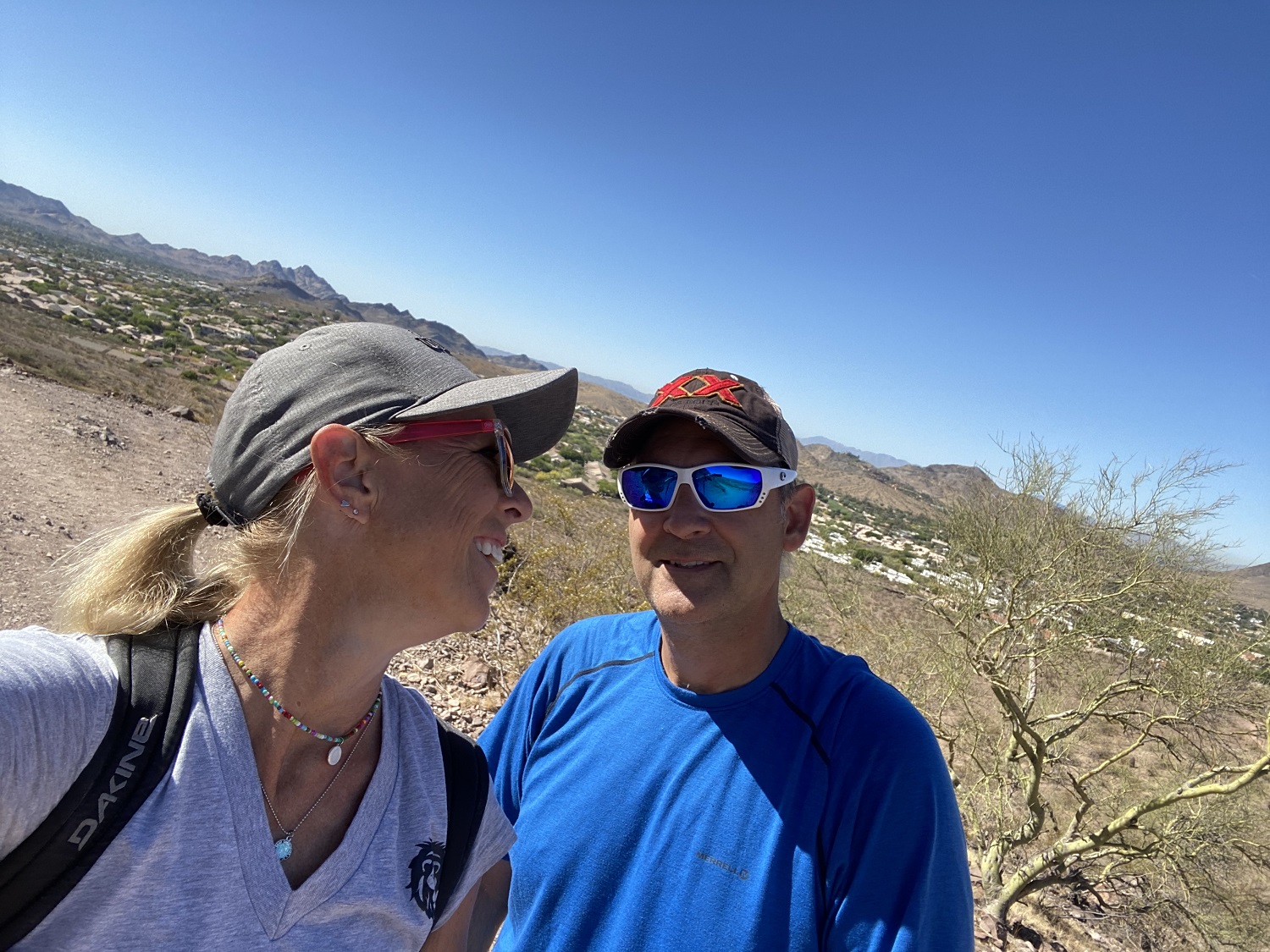 My hubby, high school sweetheart, and biggest supporter. I love you!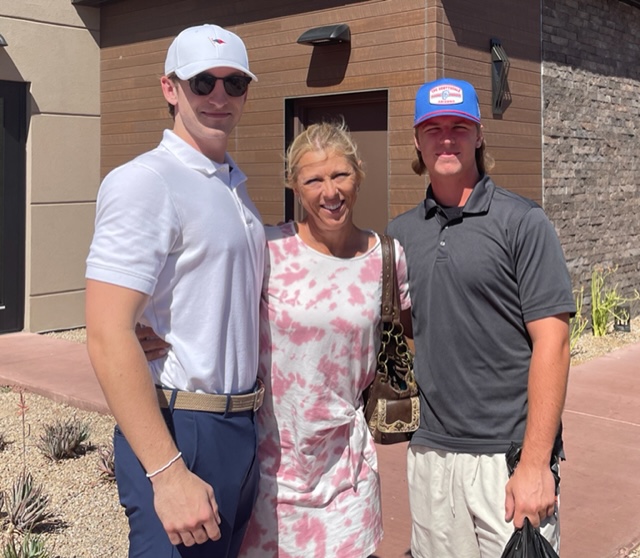 Best kids in the world and always there for a hug!
My family! 5 siblings (I'm the youngest
---
Download Episode