Publish. Analyze. Grow…
Blubrry podcast hosting makes podcast publishing easier with our smooth publishing platform, live customer support, stress-free migration, and impactful statistics.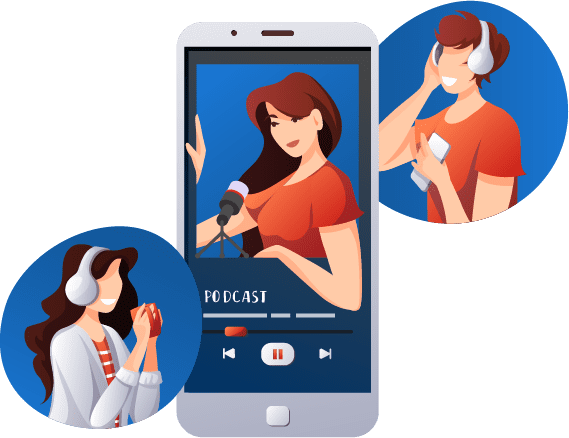 Launch a single show or an entire network with our podcast hosting plans. Do more than publish with Blubrry: connect with your listeners, monetize your podcast, and watch your show thrive. Dedicated to providing the most essential podcast tools in the industry since 2005.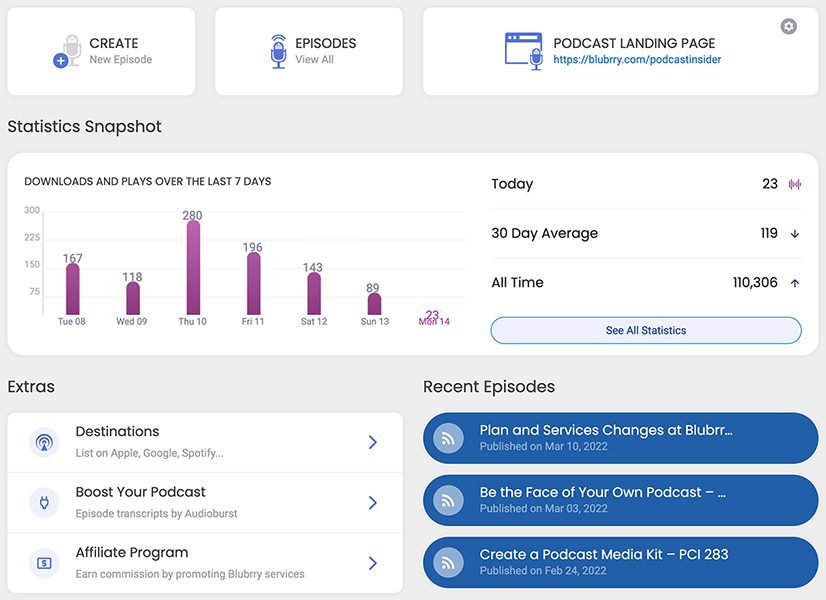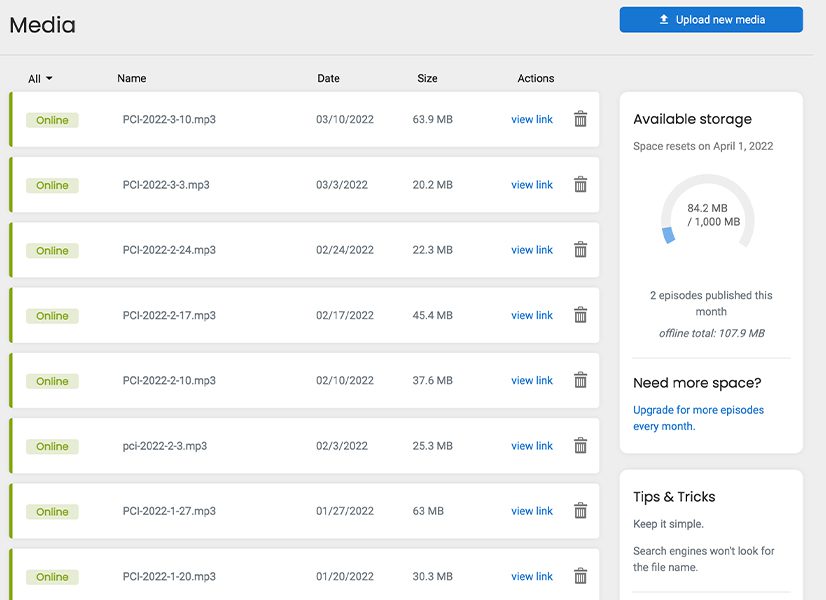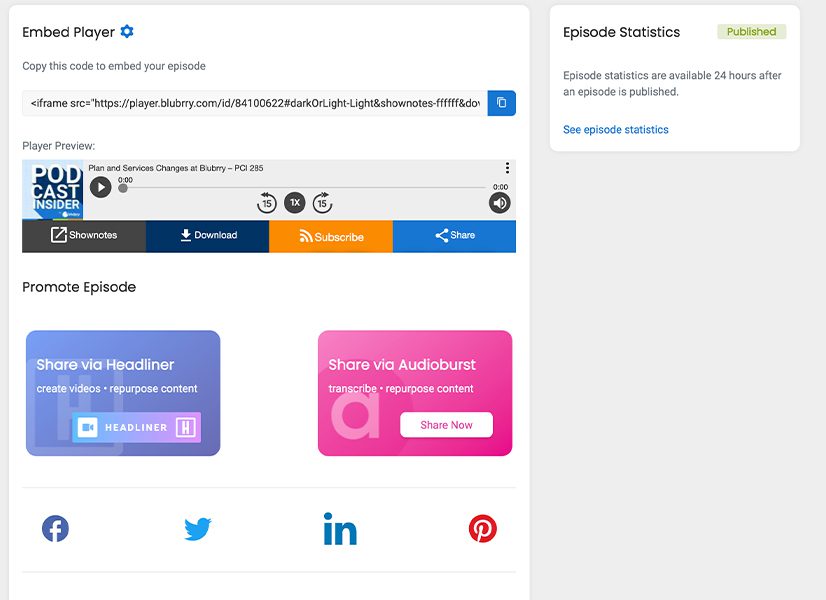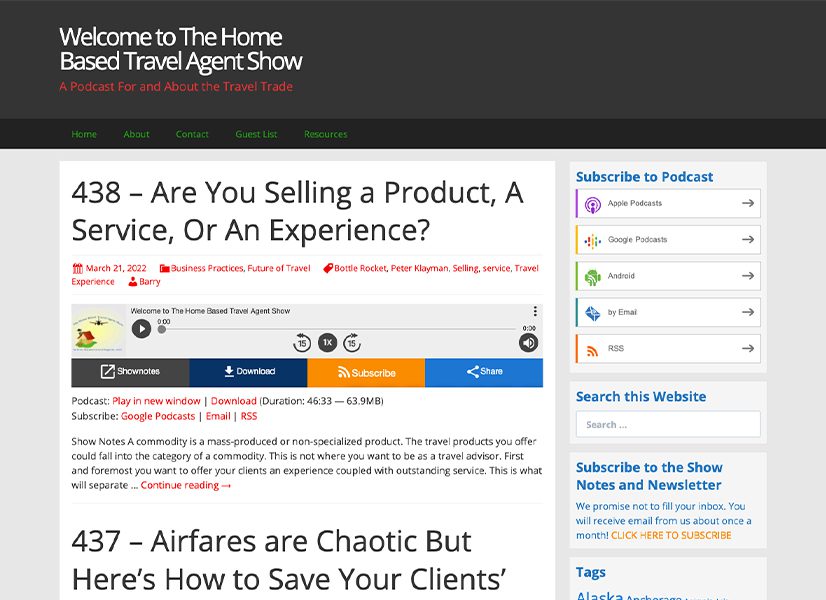 Podcast Distribution
Blubrry hosted podcasts are distributed wherever you get your podcasts.
Podcast Hosting Plans & Pricing
Cancel at any time. No contracts.
Standard Plan
Billed annually or $12 monthly
125MB monthly storage

Additional storage available

Standard Statistics

Advanced Statistics

Use your own Domain

Monetize with Programmatic

Phone & email tech support

Unlimited downloads

Custom embed player

Free WordPress Site

Additional themes & plugins

Free episode migration

Podcast Media Kit

Formal Podcast Training
Advanced Plan
Billed annually or $20 monthly
400MB monthly storage

Additional storage available

Standard Statistics

Advanced Statistics

Use your own Domain

Monetize with Programmatic

Phone & email tech support

Unlimited downloads

Custom embed player

Free WordPress Site

Additional themes & plugins

Free episode migration

Podcast Media Kit

Formal Podcast Training

Apple Premium Publishing

QuickLinks Page
Additional storage available
WordPress Website Included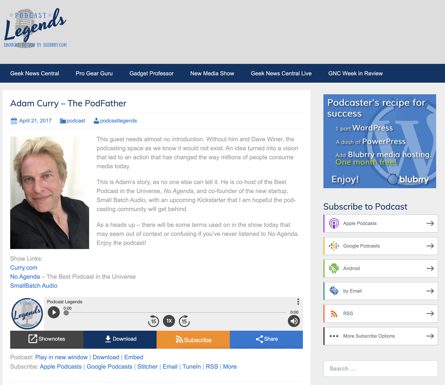 Every hosting plan includes a free, optional, managed Blubrry WordPress website. Designed to provide essential tools to podcast and a stress-free site management experience.
Having your own website is crucial in building your brand. With this site, build your own organic search results (SEO) and make it easy for your audience to find your show and listen.
All Blubrry WordPress sites utilize our PowerPress plugin to easily publish directly to your site and all destinations and directories at once.
Podcast Landing Page Included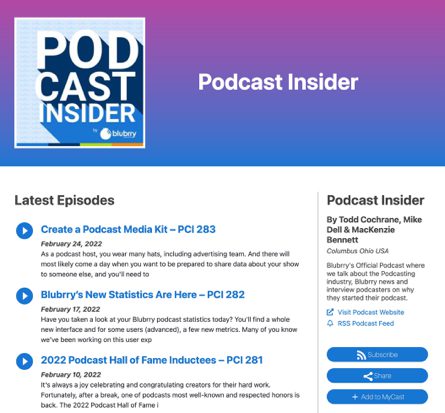 Not interested in a website for your show? We provide a free, simple landing page that gets right to the point; a quick show description, and the ability for people to listen and subscribe.
Similar to how your show is listed in podcast directory apps, they can easily find you in our podcast directory.
Best of all, you don't even have to set anything additional up,  it auto-generates when you post an episode and uses your podcast title and description automatically, so you can share your podcast landing page wherever you'd like.
Pro Hosting
starting at
Unlimited Storage

Standard & Advanced Statistics

Tech Support: Phone, Email, Video

1TB Monthly Bandwidth (1 cent/GB exceeding)

Dynamic Ad Insertion or Programmatic Ads

Network Showcasing Tool

Unlimited Account Sharing for Teams

$10 Per Additional Show

Apple Premium Publishing
A dedicated plan for those with one or more shows that require additional storage (including video), or are building a network.
All the tools you need to publish, analyze and grow your shows.
Analyze Your Podcast
Understanding your podcast audience is critical, we provide the easy analysis tools and insights. Analyze your show regularly using our podcast statistics data points such as: how and where your show is being listened to, for how long, and more. Dive deeper into your show's overall consumption to learn the impact of your content and how you can refine your show for continued audience growth.
Measuring podcasts since 2007, included in all hosting plans, and available separately.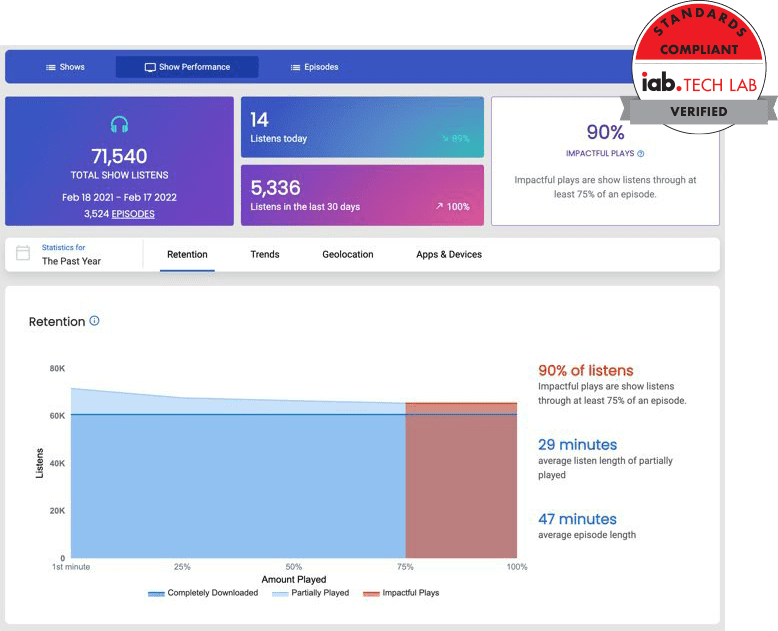 Additional Blubrry Hosting Services
PowerPress Podcasting Plugin
Powerful, yet simple to install & integrate, new and experienced podcasters will be up and running in no time with over 100 features. Podcast publishing from within your own WordPress dashboard allows you to control your brand and retain complete distribution control.
Blubrry's PowerPress plugin is the preferred WordPress solution for podcasting. Actively maintained and supported since 2008, utilized by more than 100,000 podcasters.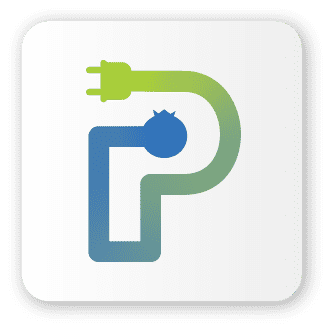 Private Podcasting
Podcasters that require secure delivery of their podcasts can purchase private podcasting. Private or premium hosting delivers secure audio and video to any device.
Private Internal Podcasting is ideal for corporate communications, training, speakers, interviews, premium content, and more.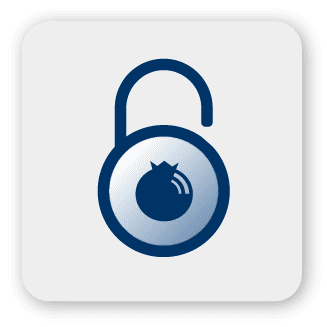 Blubrry Pro Production Services
Invest in your podcast with a launch or auto-pilot production plan. The Blubrry Pro Production team will help you produce, edit and publish your show making you and your guest sound like a fine-tuned machine.
Sound like a professional every time with Blubrry Pro Production.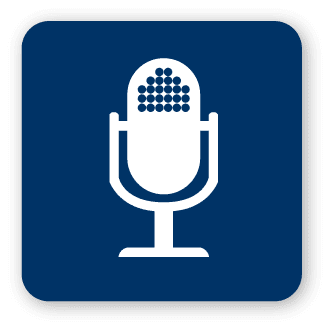 You're Just Getting Started
Blubrry's Podcasting Manual encompasses the many facets of podcasting, most importantly, for podcast creators. But that's not all; you'll find answers to your questions on podcast creation, consumption, and the differences between podcasting as a hobby and podcasting for business. In addition, we have a partner that provides free podcast training as part of your hosting plan.
Podcast Manual
Check out a few strategic podcast pals and our partners. We're in good company with some major behind-the-scenes creators in podcasting, and you can use their tools in tandem with ours. Check them out to simplify your podcasting routine and focus on sharing your show with new and current listeners.
Our Partners
Podcast discovery can be hard, but it doesn't have to be. Putting in the effort to establish your brand and content can make all the difference when growing your online presence. That's why we make it easy to claim your space online, with our included sites. WordPress accounts for 43% of the internet nowadays. Don't be left out.
Blubrry WordPress Sites
If you're easing into podcasting, share the podcast landing page you automatically get with Blubrry and tell people they can find you in our podcast directory. The first step into sharing your podcast is an easy link to all of your episodes, that leads to not only listening but easy subscribing. Gain listeners and an online presence by just being included in our directory.
Example Podcast Landing Page
If you want your podcast to be found everywhere, be sure to claim or add your podcast to Blubrry's Podcast Directory. Over 1 million shows, millions of episodes, billions of plays and countless voices, show off your podcast by being featured in our editor's pick.
Explore Directory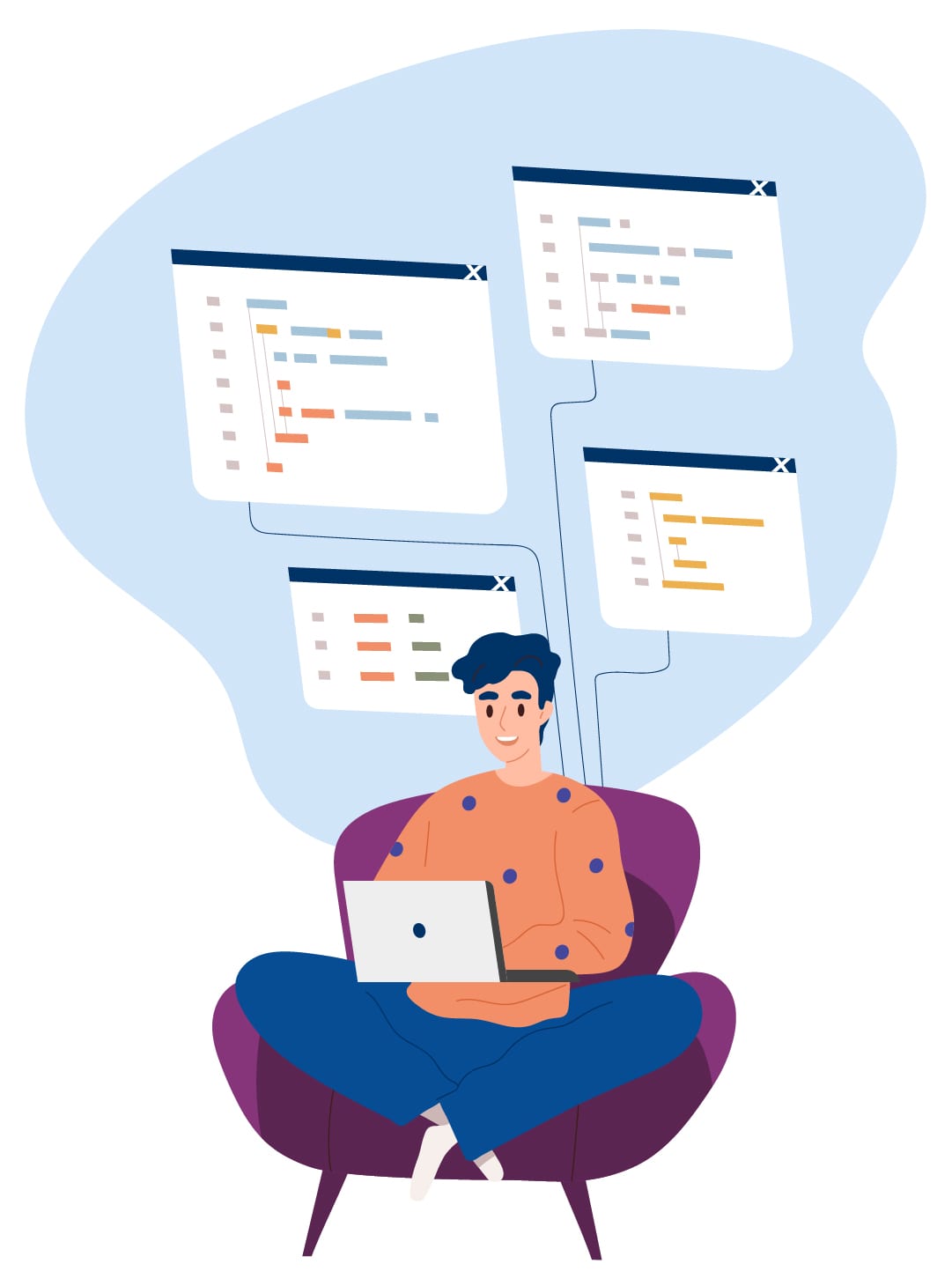 Episode
March 30, 2023
Should go to industry events related to your show topic? Yes, you should attend conferences, summits, virtual seminars, etc. that are related to your podcast.... Listen
Episode
March 27, 2023
Repost - Corrected audio attached What apps, directories and services are worth the effort and which ones may not be a great fit for your... Listen
Episode
March 16, 2023
Today's episode of Podcast Insider is here to illuminate the ways in which a podcaster can grow their show. Every podcaster wants to know how... Listen
Over 16 Years of Podcast Innovation
125,000+
Podcasters Use Blubrry
8.1+ Million
Episodes Measured
8.61+ Billion
Podcast Listens Delivered
Helping over 125,000 podcasters since 2005
"I wanted to drop you a quick note of gratitude. Both your podcast and site were recently recommended to me and I was truly impressed. I will make sure to recommend it to my audience going forward, simply fantastic." – Tal Gur
A Newbie Podcaster's Best Friend
"I am new, self-taught, and kind of an old geezer. This plug-in is easy to get a handle on. But even when I run into problems, the guys at SUPPORT are fast to respond, walk you through the fix, then check-up with you later to make sure you're up and running." – @karljskauffman
Hosting for Humans
"Pre-sales support designed to help you, not sell you. Quick and compassionate tech support. And seeing the founder in podcasting forums online and at events, I know that Blubrry is there advocating for podcasters. INDIEcent Expsosure lives on Blubrry." – @greylockglass
I've been using Blubrry for a decade
"I've been using Blubrry for a decade now for my podcast, and they've always been amazingly helpful with any questions or problems that I've ever had. Also, they keep adding features and making everything better and better. They're great!" – Natty Bumpercar, The Bumperpodcast.
Frequently Asked Questions
Podcast hosting is the storage and distribution of your show's audio files. Selecting where you host your podcast media files is critical to the experience your audience will have with your podcast and your website.
You want your listeners to have a seamless experience when they listen to your show. Blubrry's podcast hosting uses all the latest standards and technologies to ensure that your media loads quickly and is accessible from anywhere.
Do you have any contracts or cancellation fees?
No. You can cancel at anytime and get your first month free with a 30 day trial. You can also upgrade or downgrade whenever you'd like.
Just be aware if you downgrade to a standard hosting plan your Blubrry WordPress site will revert from Advanced to Standard.
I don't use WordPress, can I host with you?
Yes! We support all platforms. You can publish internally at Blubrry.com and we will provide you with a Podcast feed that you can submit to Apple Podcast, Spotify etc. You will also be provided with an audio player embed that you can put on your site. Alternatively, you can use the managed WordPress site we provide with every hosting plan.
Do you alter my files at all?
No, we never touch your original source files; what you publish is what gets played to your listeners.
Yes! You can map your own domain if you are an advanced hosting user and utilizing the WordPress website that we provide. We encourage you build your own brand and website using our tools, all found within the podcaster dashboard.
What if I don't want a podcast website?
Ok, no worries. That's what our included podcast landing page is for.  We provide you with a beautiful landing page for your site, similar to a profile page on Twitter or Instagram. You can publish and distribute your show to all destinations from Blubrry's site.
I get a free WordPress website?
Yes! Every customer can have a free WordPress website that is fully managed by the Blubrry team. All you have to do is a simple setup, record your episode, and publish your post. Our team takes care of security updates and plugin maintenance. We even back your site up on a daily basis
Do I get statistics included with my hosting plan?
All hosting plans include podcast statistics. The Standard hosting plan includes Standard Statistics, and the Advanced hosting plan includes Advanced Statistics. All Blubrry Statistics are IAB Certified, so you know they're accurate.
Sign Up for Blubrry News and Updates