Living With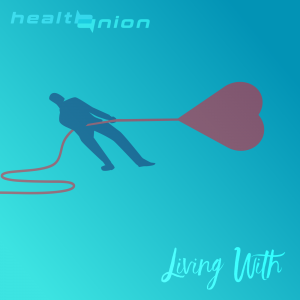 Latest Episodes

July 10, 2019
For Michelle Vincent, receiving a diagnosis of COPD at the age of 42 completely changed her world.

June 26, 2019
Chris Pettit shares how he became more educated and began to advocate for himself and others living with psoriasis. As Chris says, its a full body disease, not just a skin condition.

June 19, 2019
Scott Matheny is an advocate for Health Union on SkinCancer.net, and he is passionate about raising awareness and encouraging men to take a proactive approach to their own health and well-being.

June 12, 2019
Dan Glass was diagnosed with Parkinson's Disease at the age of 45, and he shares his experiences of what it's like to live with the condition.

June 05, 2019
Lisa Benson is passionate about raising awareness of migraine since she was undiagnosed for over 20 years.

May 22, 2019
After surviving hepatitis C, liver cancer, and a liver transplant, Karen Hoyt is passionate about helping others with liver disease.

May 15, 2019
Natalie Hayden offers encouragement and hope to those who are newly diagnosed with inflammatory bowel disease (IBD) and talks about how her life has changed since being diagnosed with Crohns disease.

May 01, 2019
Judy Cloud has been living with skin cancer for over 20 years, and she talks about the importance of skin cancer awareness, as well as how it has impacted her life both physically and emotionally.

April 24, 2019
Shirley Norris was diagnosed with an aggressive bladder cancer in 2016. She shares the symptoms she was experiencing, how she was diagnosed, and how her optimism helped her cope with treatment. 

April 17, 2019
Doug Sparling is living with metastatic prostate cancer and shares his experience of coming to terms with his diagnosis, treatment, and how making his Cancer as Art series has helped him cope.