Living With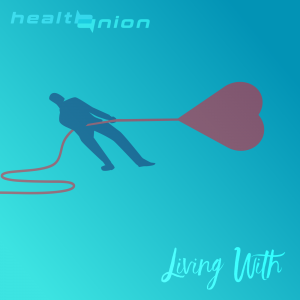 Latest Episodes

November 06, 2019
Hear from six Health Union contributors --  Jed Finley, Jaime Holland, Hess Polanco, Kerrie Smyres, Simon Lord, and Kelly Mack -- on how a chronic condition or a life-changing diagnosis has impacted their work.

October 23, 2019
Hess Polanco shares how IBS affects him on a daily basis, how (and why) he stopped apologizing for his IBS, and why its important to talk about the condition to break down the stigma.

October 09, 2019
Simon Lord was diagnosed with prostate cancer at the age of 50. His experience with prostate cancer inspired him to make changes in his career, and his approach offers inspiration to others facing a difficult diagnosis. 

September 25, 2019
Cindy Myeloma Teacher Chmielewski has been living with multiple myeloma, a form of blood cancer, since 2008. In this podcast interview, she spoke about her path to diagnosis, the value of being an empowered patient, and how she continues to live life at

September 11, 2019
Alisha Bridges has been living with psoriasis since childhood, and in this interview, she shares how she navigated growing up with the added the challenges of psoriatic disease, as well as how her advocacy work has provided her with additional confidence

September 04, 2019
How does living with a chronic condition impact dating? Hear from four Health Union contributors as they share the joys & challenges of dating while living with a chronic condition.

July 31, 2019
Jill & Ivy share their stories of diagnosis, how advocacy helps them cope with the uncertainty of living with lung cancer, and how personal choices have helped them take back some control over their bodies and how they view this disease.

July 17, 2019
Cora Lyn talks about diagnosis and treatment for macular degeneration, the leading cause of vision loss in the U.S.

July 10, 2019
For Michelle Vincent, receiving a diagnosis of COPD at the age of 42 completely changed her world.

June 26, 2019
Chris Pettit shares how he became more educated and began to advocate for himself and others living with psoriasis. As Chris says, its a full body disease, not just a skin condition.