10 on Tech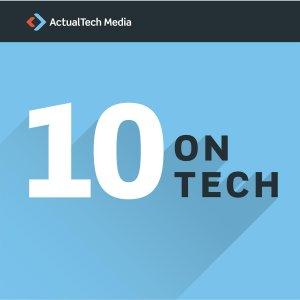 Latest Episodes

November 08, 2021
You don't need to be told by now about the dangers of ransomware. But despite the huge interest in the topic, it can be surprising to find out how little companies know about protecting themselves fro

November 01, 2021
PDI Software CTO Chris Berry says that it's a matter of "when," not "if," your organization will be hit by a ransomware attack. And she's right. - On this episode of "10 on Tech," Berry and ActualTech

September 27, 2021
Here's a fact you probably didn't know: it's not uncommon at all for a ransomware payment to be only a small portion of the overall financial impact of an attack. The bigger part, quite often, is the

July 19, 2021
We are now in the era of cloud-native application development. And while this new paradigm has incredible benefits in terms of time to market, efficiency, and more, it ramps up the complexity factor s

June 07, 2021
Believe it or not, there was a time when virtualizing servers was hard. Not so much anymore. In a way, that's where we are with databases in the public cloud. It's hard, and it can be intimidating to

May 24, 2021
"The computing edge" is a sexy buzzword right now. But is that really what you want as an IT admin? No—what you want, what you need, is infrastructure that just works, whether it's on-premises or at t

May 10, 2021
If there's one word that describes the modern IT era, that word is "complexity." Applications, data, and its associated infrastructure has broken through its on-premises boundaries and moved to the cloud and the edge. -

January 18, 2021
IT infrastructure has broken through. It's no longer in an on-premises walled garden—data, applications, and hardware can live anywhere. That means new opportunities for business, but it also brings new challenges,

October 26, 2020
Ionir CEO Jacob Cherian calls his company a "container-native, enterprise software-defined storage and data management platform for Kubernetes." That's a mouthful! And it might be hard to even grasp what all that means. -

October 19, 2020
You're an IT admin. You've been tasked with expanding your storage infrastructure. You know that the cloud is the way to go. But there's a big question facing you: what data do you have, and how do you sort out the most important data from the less imp...