Your Valuable Home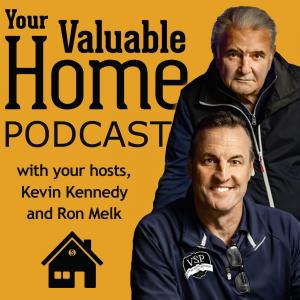 Got a Deck Planned? Hear a Convincing Case for Trex.
May 05, 2023
In our Replay today, Kevin and Ron discuss the frenzy of Roofing ads on Social Media, what is their agenda?
In the Horror story, a listener asks for advice on how to fix the BAD tile installation job they recently completed.
In our Featured segment today, we talk with the Trex Director of Product Marketing about all aspects of Trex decking that make it the logical choice over wood and other composites. The science and engineering behind Trex, keep it from rotting, warping, and splitting from being damaged by termites. The Trex Hideaway® Hidden Fastening System and the grooves that run the length of each deck board make for efficient installation and a great, finished look. Warranties matter. And with Trex decking and railing, you get limited residential warranties ranging from 25 to 50 years. The ever-expanding Trex product line has everything you need to create a stunning outdoor environment...the railing, lighting, furniture....even outdoor kitchens offered in partnership with another company.
---
Download Episode