Your Valuable Home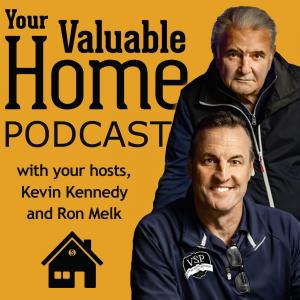 It's Week Two of the Real Estate RoundUp 2023, and We're Briefed on Maryland Real Estate on Both Sides of the Chesapeake Bay
October 01, 2023
In the Replay today, we interview legendary singer, songwriter, Kim Sledge,
and learn that even celebrities have to navigate a tight seller's market to
find the right place to downsize. The continuing Horror Story s about the
experience Kevin and company are having to re-do the work a contractor
wannabe attempted in a reconstruction after a house fire. Virtually
everything that was done has to be re-done. In the Feature, we get the
word that the market is stable in storybook Talbot County on the eastern
side of the Chesapeake Bay, across the bridge from Annapolis. But in
Annapolis and most of the rest of Anne Arundel County, home prices keep
going up with a few exceptions that you may want to hear about.
---
Download Episode