Young Blood - Men's Mental Health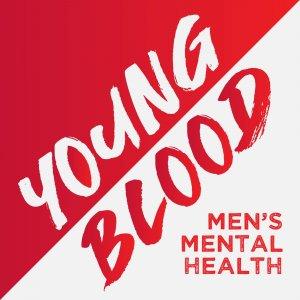 Latest Episodes

May 24, 2021
Nathan Bolton is a former soldier who served two tours of Afghanistan as a Special Operations Engineer in the Australian Special Forces. His primary objective was to find and clear improvised explosive devices planted across the battlefield by the enemy .

May 10, 2021
Mitch McPherson lost his younger brother to suicide in 2013 and living through that tragedy was a major turning point that would come to define his future career. Mitch was a glazier by trade, but for the past 7 years he's been touring the country, sh..

April 20, 2021
Dylan Buckley is a former AFL player who's life has gone down a path he never imagined... Since his school days, Dyl believed he was destined to play professional footy and that belief turned into a reality when he was swept into the league as a teenager.

April 10, 2021
Marc Ryan is 'The Beautiful Bogan' and he's not your typical standup comedian... He blends light hearted laughs with mental health advocacy - using his gigs as a platform to show people they're not alone in the struggle. In between jokes, Marc shares the.

March 25, 2021
Back in 2014 Hunter Johnson and a mate created The Man Cave, a program that supports adolescent boys on their journey to becoming men. It was in response to the toxic culture they had all been exposed to over the years and wanting to change things for..

March 06, 2021
Chris Blowes is one of the very few people on earth to literally escape the jaws of death... In 2015 Chris was surfing at Fishery Bay in Port Lincoln, South Australia when he came face to face with every surfers worst nightmare - a great white shark Surv.

February 26, 2021
John Denholm is the founder of South Australia's huge volunteer run men's support network 'SA Brothers'. John started the group back in 2017 on the back of going through his own mental health struggles and coming to the realisation that the men around hi.

February 14, 2021
Michael Shafar is a glass half full kind of guy who's such a good comedian, he's been able to make his own harrowing battle with cancer funny. In 2017, Michael was busy making his mark as a stand up comic, when he made the costly decision to ignor..

February 08, 2021
Hesh Fernando is the founder of Melbourne start-up 'The Model Man' - a business dedicated to improving the lives of businessmen and doing something about the corporate world's traditional lack of regard for men's mental health. Hesh runs 'The Model Man'.

January 23, 2021
If you heard Nathan Lymn's story from someone else, you'd be forgiven for thinking he's making it up... His life so far has been such a random series of events that it's hard to imagine all this stuff could happen to one person - but it's all true...