Checkable Health Podcast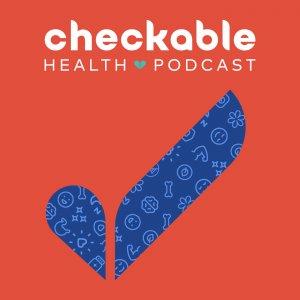 EP39 Advice for Your Teens From a Teen With Lily Post
April 20, 2023
If you are a parent of a teenage daughter (or son), then you don't want to miss this episode of Checkable's podcast. Our CEO and founder, Patty Post has a candid conversation with her teenage daughter Lily Post. Lily opens up and gives the inside scoop of what it's like being a teenager in the age of social media, how she views the world, and how she practices self-love in a digital era. 
Lily dishes on real-life experiences as a CEOs daughter, having her social media and screen time monitored after receiving a phone number for the first time, and what it's like switching schools as a teen. Lily also shares what she likes and dislikes about herself as she navigates womanhood.
If you have a teen or preteen at home, this episode provides a ton of insight that you may not have when it comes to the life of a new teenager. Changes happen fast, so be prepared and get into the mind of a teen to help you understand their worldview tobe a better parent.
Tune in now so you can start asking your teen questions about themselves to learn more about them!
Topics discussed in this episode:
A little bit about Lily Post

How Lily's social media is monitored

What is BeReal.

Lily's take on middle school vs. elementary school

Advice for parents about what a teenager's love language is

What would Lily do if she didn't have her phone for a week

A good gift to get a 12 year old daughter

What makes Lily feel the best about herself

How Lily describes herself as a preteen age girl
Check out our other podcasts selection for valuable info on health, wellness, and more: https://checkablehealth.com/blogs/podcasts/tagged/checkable-health-podcast
Continue the conversation in the Hero Moms Social Group on Facebook! https://www.facebook.com/groups/heromomssocialgroup/
Connect with Checkable Health:
https://www.facebook.com/CheckableHealth/
https://www.instagram.com/checkablehealth/
https://www.linkedin.com/company/checkable-medical-incorporated/
Connect with Patty Post:
https://www.linkedin.com/in/patty-post/
Checkable Health is revolutionizing healthcare with fast and accurate at-home test kits, telehealth services, and a line of wellness supplements designed to keep you feeling your best while saving valuable time and money.
At the forefront of home healthcare, Checkable is developing the first FDA-approved at-home strep test. Paired with a proprietary digital telemedicine platform to instantly connect consumers with healthcare professionals, you can skip the doctor's office and start treatment fast, right from the comforts of your home. http://www.testforstrep.com
Along with the at-home strep test, Checkable offers an array of wellness supplements and a multitude of resources, including podcasts and blogs, to help keep consumers in the know about different aspects of their health from top to bottom. And with more home tests coming soon, Checkable puts treatment options at your fingertips, so you can focus on getting better. Visit https://www.checkablehealth.com/ for more info.
This episode was post produced by Podcast Boutique http://www.podcastboutique.com
---
Download Episode