Checkable Health Podcast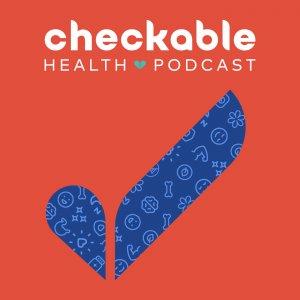 EP23 Social Media Is Driving Our Digital Addiction
September 14, 2022
Welcome to part three of our digital series where we have invited Dr. Nicholas Kardaras to discuss our society's addiction to social media, particularly in young people, and how it has led to higher rates of psychological disorders and an overall dumbing down of society.
Dr. Kardaras is an Ivy league trained psychologist, entrepreneur, and author. He wrote Glow Kids, which is on the New York Times Bestsellers list, as well as his new book that is due to release September 13th this year called Digital Madness.
After recognizing that our country is in a health crisis and how it's due to social media, Dr. Kardaras has been on a mission to educate parents and the public on the psychological implications that unfettered tech use has on young people and what, we as a society, can do to solve our digital madness issue. 
We will be talking about what happens to young people on a neurological level and how that manifests physically. As well as a look into the deeper facets of the influence of following influencers online has on personality development and how young people view themselves in comparison, plus much more.
Tune in to get an expert's view on social media addiction and what you can do today to get yourself and your young ones off the screen and into more meaningful social interactions.
Topics discussed in this episode:
Why Dr. Kardaras chose such a heavy title for his book

Non-pharmacological antidotes to depression

What are social contagions?

The rise in psychological disorders due to social media

Why social media causes depression and other disorders

A possible solution to all the digital madness

How social media is creating black and white thinking and its implications

Importance of in person interaction for young people

The echochamber of social media algorithms

What can we do to counteract the toxic influence of social media

How parents can promote their kids to turn off their devices

The missing piece of creativity and curiosity

Dumbing down of our society

How much does an average YouTuber actually make?
For more information on what Dr. Nicholas Kardaras is up to, head to his website here!
Dr. Kardaras' book Digital Madness is available September 13th on Amazon and we will be giving away a copy to a lucky audience member once it is released!
More resources:
Connect with Checkable Health:
Connect with Patty Post:
Checkable health is a healthcare company that is developing the first at-home strep test with a line of supplements available on our website checkablehealth.com
---
Download Episode