#WeGotGoals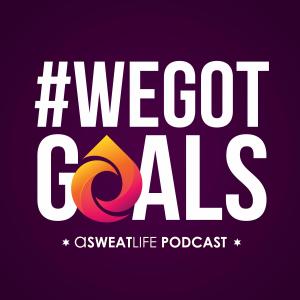 Parisa Morris, Town and Anchor Co-Founder, Shares What it Took to Stand for Conscious Beauty
July 09, 2019
In a culture hyper focused on health, wellness, and overall wellbeing, we're inundated with "organic" this and "100% natural" that. It would almost be more strange to read a label that didn't tout some kind of eco-friendly or health-conscious accreditation.
But for Town and Anchor, the labels behind the brand's namesake stand for much more than just keeping up with the Jones's. I sat down with Parisa Morris, co-founder of Town and Anchor, for this episode of #WeGotGoals. While in the interview, I got a glimpse behind the curtain of a business that aims to truly walk the walk when it comes to setting industry standards for sustainability and health.
Town and Anchor is an all-natural, vegan, zero waste skincare company based out of Chicago, created on the premise of creating a much-needed change in the beauty industry. Morris founded the company alongside her husband five years ago very nearly by accident, which you'll hear Morris talk more about in the episode.
One of my favorite moments of the interview? The decision she had to make when faced with sampling a 16-ounce plastic bottle to hold Town and Anchor's new line of body cleanser.
"I was holding [the bottle in my hands] looking at it and thought, 'I can't order 500 more of these. I can't be responsible for this plastic that everyone else is going to end up having," Morris told me as she recalled the moment, almost as if it were happening all over again. "I don't know if they're going to recycle it, and even if they do recycle, about 90% of [our] garbage is not recycled. A very small amount actually ends up getting recycled, and I didn't want my name on that."
This was the moment I could see that Morris's personal goals to make the earth a better place to live were the driving force for her business. And sometimes, that drive to do better, to be better, and to set a better example, means setting logic aside.
"Logic has been one of our biggest enemies," she said.
In this episode you'll also hear from Morris what it means for a company to be truly vegan and cruelty-free - more buzzwords all to often thrown around.
Her reasoning to never budge on quality?
"Our body is mostly skin, and we absorb 65% of what we put onto our skin," Morris said.
Little by little, Morris has introduced a minimalistic lifestyle, wherever possible using only the products she knows where absolutely all the ingredients come from, but that has been and continues to be a journey for her.
Her biggest advice to individuals and to companies who want to bring environmental sustainability and quality to the forefront of their practices is to start small. It doesn't have to be daunting to pick one thing you care a lot about and focus on that. Eventually, you can create positive change for the earth with your own habits if you stick to it.
If you live in Chicago, you can find Morris at the Town and Anchor booth of the first Bide Market pop-up September 15 at Exchange 312. Bide Market, hosted by Town and Anchor is the first sustainable, luxury shopping experience.
"We'll have like-minded vendors and conscious consumers under the same roof," Morris said. "We'll have sustainable activists coming in, doing speeches, and we'll have a panel discussion. We want to build a community in Chicago, where sustainability isn't just a trending topic. We're embracing it and our actions are now greater than the things we post on Facebook or on Instagram. We're taking the steps towards making an actual change - and I think that has to be done with a community."
And if you live just about anywhere else in the world, you can try out Town and Anchor products for a discount. Just pop in the code WEGOTGOALS20 at checkout.
Like what you hear on #WeGotGoals? Please subscribe on iTunes, Spotify, or wherever you get your podcasts. And if you'd be so kind as to leave us a rating or a review, that will help us continue to grow our own community of goal-getters.
---
Download Episode