One Question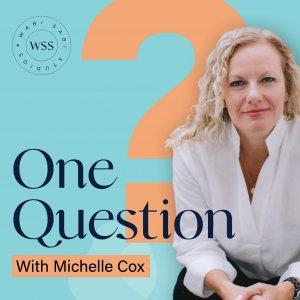 SELF COMPASSION with Shauna Ryan
May 16, 2023
If there was one thing you think society should talk more about, what would it be?
"How important it is to be self compassionate when you are reflecting back on past actions".
_________________
Today, I have a multi-talented guest with us, Ms Shauna Ryan. Shauna is a writer, producer, host, model, and speaker who has made a significant impact in the women's empowerment space. With a background in education, Shauna has taken her skills and applied them to the digital and social media industries. She has a diverse range of talents, including hosting events, creating content, acting, modeling, and managing social media clients. 
Shauna & I met about 6 years ago through the work she does around empowering other women and her aim is to inspire others to love themselves a little more each day. You may recognise her name I've had Shauna on the show before - in fact she was the very first guest I had on the podcast all those years ago. I am super excited to sit down with Shauna once again to see what she's been up to these past few years & how to make your mark in today's fast-paced media industry. 
Connect and find out more about Shauna here;-
www.instagram.com/shaunashauna_
Head to michellejcox.com for more information about the ONE QUESTION podcast, your host or today's guests
Connect with Michelle on Linkedin here:- @MichelleJCox
Connect with Michelle on Instagram here:- @michellejcox
Connect with Michelle on Facebook here - @michellejcox
AND, if you have a burning topic you'd love people to talk more about, or know someone who'd be great to come on the One Question podcast, please get in touch;- hello@michellejcox.com
---
Download Episode