One Question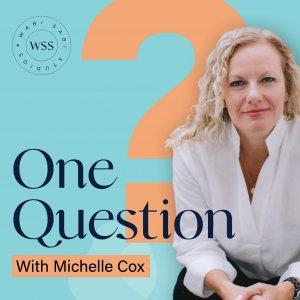 MENTAL HEALTH with Sam Webb
May 09, 2023
If there was one thing you think society should talk more about, what would it be?
"That it aint weak to speak! I want more people to talk about mental health so we reduce the stigma associated with it and help more people."
_________________
I was thrilled to get the chance to sit down with actor, keynote speaker, mental health advocate, and co-founder of the mental health organization, LIVIN - Mr Sam Webb. You may recognize him from his appearances on Australian Survivor or the popular soap opera, Neighbours. But Sam is much more than a TV personality. He's on a mission to end the stigma around mental health through education, fashion, and community.
Sam is also the host of the inspiring podcast, "It Ain't Weak To Speak," where he interviews guests from all over the world about ways to live a better life. His co-authored book, "Transformation: Turning Tragedy into Triumph," is a testament to his resilience and determination to help others navigate their mental health challenges.
As a thought leader and international speaker, Sam delivers his wisdom on mental health through a combination of science and his own lived experiences of mental illness. His motto, "A student of life," reflects his commitment to continuous learning and personal growth.

Join me as we dive deep into the mind and heart of Sam Webb and discover what drives him to make a positive impact on the world.
Linkedin: https://www.linkedin.com/in/samwebbau/
Instagram: https://www.instagram.com/samwebb/
It ain't weak to speak podcast: https://open.spotify.com/show/43KRk4uQPUlLkYwFH3pq1q
Head to michellejcox.com for more information about the ONE QUESTION podcast, your host or today's guests
Connect with Michelle on Linkedin here:- @MichelleJCox
Connect with Michelle on Instagram here:- @michellejcox
Connect with Michelle on Facebook here - @michellejcox
AND, if you have a burning topic you'd love people to talk more about, or know someone who'd be great to come on the One Question podcast, please get in touch;- hello@michellejcox.com
---
Download Episode