USCIRF Spotlight Podcast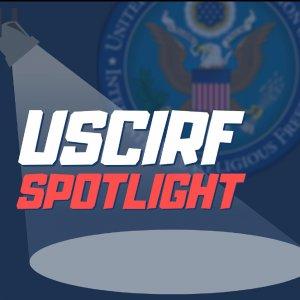 Hazara Community Threatened in Afghanistan
September 17, 2021
When Afghanistan was under Taliban control in 1996-2001, the Taliban discriminated against and violently persecuted the Hazara Shi'a community—which they labeled as "heretical." Subsequently, the Hazara community continued to face targeted attacks over the last 20 years by the Taliban and ISIS-K. In the first half of 2021 alone, the United Nations Assistance Mission in Afghanistan documented at least 20 violent incidents targeting Hazara.
Religious freedom conditions in Afghanistan have drastically deteriorated since the Taliban seized control of Afghanistan last month. This does not bode well for vulnerable minorities in Afghanistan such as the Hazara community.
We discuss the current situation for the Hazara community in Afghanistan with Farkhondeh Akbari and Andrea Gittleman. Ms. Akbari is a PhD candidate at the Australian National University who is a member of the Hazara Shi'a community, and Ms. Gittleman is with the Simon-Skjodt Center for the Prevention of Genocide at the United States Holocaust Memorial Museum.
Read more USCIRF reporting on Afghanistan here.
---
Download Episode