USCIRF Spotlight Podcast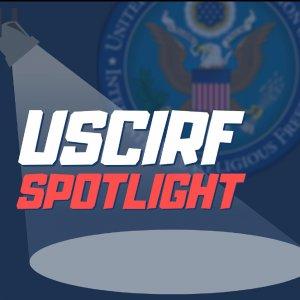 Bahrain Takes Steps to Improve Religious Freedom
June 04, 2021
For the first time in years, Bahrain was not included in the list of countries that USCIRF recommends for the State Department's Special Watch List (SWL). The government of Bahrain has made incremental improvements to religious freedom conditions within the country over the past several years—working to enhance the rights of religious communities including Christians, Jews, Hindus, Buddhists, and Baha'is.  
Nevertheless, there are some lingering concerns about how Bahrain's government treats the Shi'a Muslim majority population. USCIRF Supervisory Policy Analyst, Scott Weiner, joins us to expound upon the religious freedom situation in Bahrain.
Click here to read more USCIRF reporting on Bahrain.
Read USCIRF's 2021 Annual Report for more information on our recommendations for CPC and SWL designation.
Featuring:
Dwight Bashir, Director of Outreach and Policy, USCIRF
Scott Weiner, Supervisory Policy Analyst, USCIRF
---
Download Episode