Two Truths and a Lie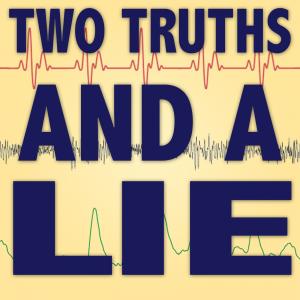 Rescue Missions
June 07, 2019
Our host tells a story for the first time! Three times when the extract team needed to be called in. Adam Newman has a moral dilemma to face after calling 911. Sarah Kapp nearly gets swept up by a Charlie Manson wannabe. And Daniel David Shapiro has to play referee to a boxing match between marine mammals.
Think you know who the liar is? Tell us on Facebook or Twitter.
Want to support Two Truths and a Lie and find out who the liar is sooner? Become a patron!
---
Download Episode