Two Truths and a Lie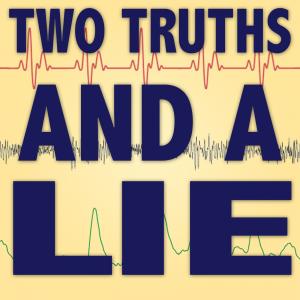 Going the Distance
May 10, 2019
Three stories of people going the distance. Three stories of people going for speed. Ron Hart tried to time his proposal perfectly. Jeff Dorchen picked up a passenger - and ended up spending the whole night with him. And Kevin Chu tried to surprise his long-distance boyfriend.
Think you know who the liar is? Tell us on Facebook or Twitter.
Want to support Two Truths and a Lie and find out who the liar is sooner? Become a patron!
---
Download Episode