Two Top Podcast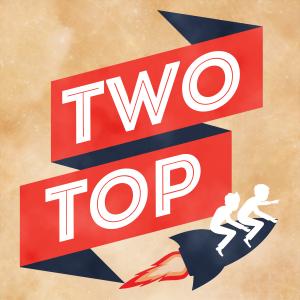 Ep. 112 - The Swifties are on Tik Tok (Tayor Swift and Tik Tok)
May 26, 2020
Our first of many remote COVID podcasts and today we are joined by the lovely Meredith Banks. We discuss the raise and prestige of Tayor swift and also go into the workings of Tik Tok.
Find us on,
TwoTopPodcast.com
Patreon: https://www.patreon.com/twotoppodcast
Instagram: https://www.instagram.com/twotoppodcast/
Twitter: https://twitter.com/twotoppodcast
and youtube over at http://bit.ly/2FHgEy4
For any general inquiries and feedback, send us an email at twotoppodcast@gmail.com.
Patreon supporters:
Kathleen Lantz
Matthew Lantz
Meredith Banks
Mihir Alve
Samantha Johnson
Dan Lantz
Elena
Michael McMahon
Marie-Jeanee Dilks
---
Download Episode